Singer Brandy sings on an NYC subway and no one seems to notice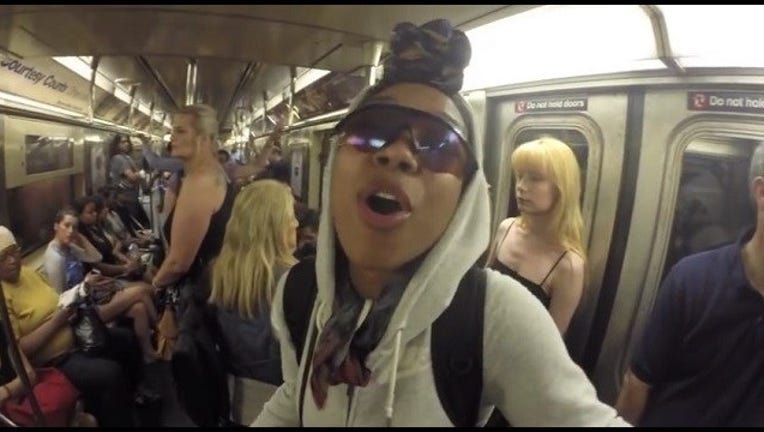 article
R&B singer Brandy was in New York City and decided to participate in some spontaneous singing, unfortunately she was the only one who seemed to care.
Brandy posted on her blog, "I've hung out in Central Park, Times Square, ridden the bus, and I've gotten accustomed to taking the subway too. I feel like a real New Yorker. I'm learning the streets and everything, y'all!"
She posted the video along with a description, "Frank Silent and I took a little subway ride after I'd left the gym. Frank, his camera, and I always equal a good time."
The video left her asking, "Can a Sistah get ONE fan?!"