Sheriff says school officer has been fired after he threw student across the classroom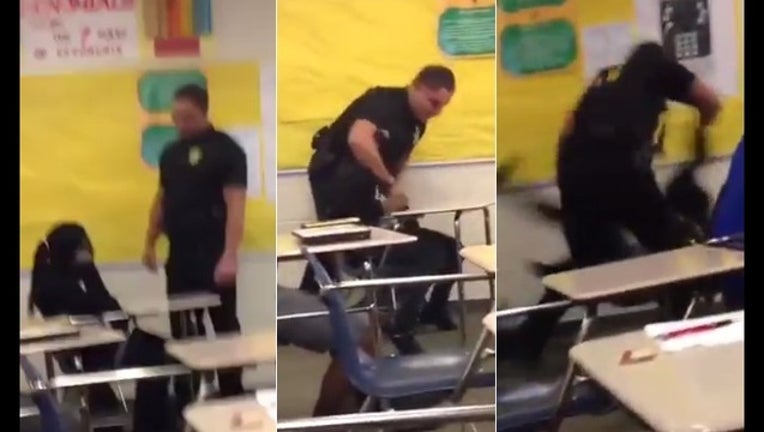 article
A South Carolina sheriff's deputy has been fired for flipping a teenage girl backward out of her seat desk and tossing her across a classroom.
The Richland County sheriff says the student was being disruptive and refused to leave the classroom despite being told by a teacher and administrator to do so.
But he says the maneuver that Senior Deputy Ben Fields is seen on video using was not an acceptable procedure and not based on training.
The girl's attorney told ABC's "Good Morning America" that she has neck and back injuries and a cast on her arm.