SFPD Town Hall: Body cam captures sound of dozens of bullets being fired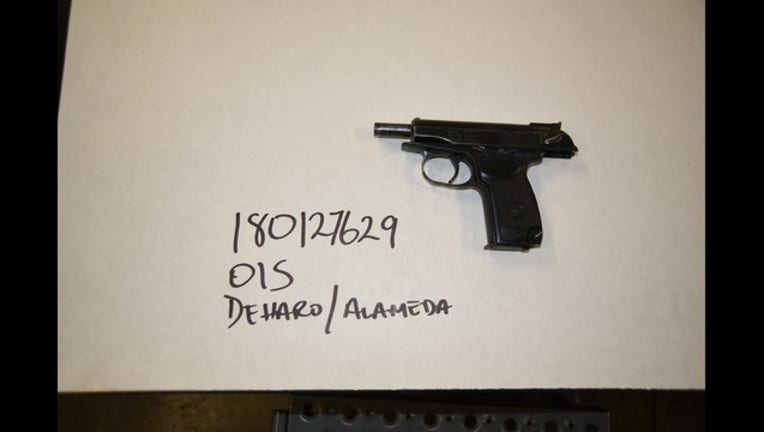 article
SAN FRANCISCO (KTVU) - San Francisco Police Department released seven videos Tuesday evening at a town hall meeting about a police shooting in Potrero Hill.
Body camera footage captures the sound of dozens of bullets being fired as police were investigating a deadly shooting that happened Friday, Feb. 16 in Golden Gate Park's Panhandle. 
Police say 31-year-old Joel Armstrong is accused of shooting two people killing one of them, in that Panhandle incident that followed an argument. 
The body-camera footage shows how police tracked the suspect to an RV at a homeless encampment on Alameda Street near De Haro. 
Police say during the standoff, Armstrong shot at officers from inside the RV. Officers returned fire before Armstrong surrendered. 
"Nobody was struck by gunfire during this incident. The evidence in the case so far indicates Armstrong fired two rounds from a weapon, and that seven officers fired 65 rounds from their department issued weapons," Commander Greg McEachern said. 
Prosecutors say Armstrong is a transient who served time in prison for illegally possessing a gun. 
A number of people at the meeting expressed concerns about the number of homeless camps in the Potrero Hill area. 
Police say they are working to help move people into housing. 
SFPD notes on the Town Hall and the 7 videos can be found here.