Safety on minds of bikers heading home from Biketoberfest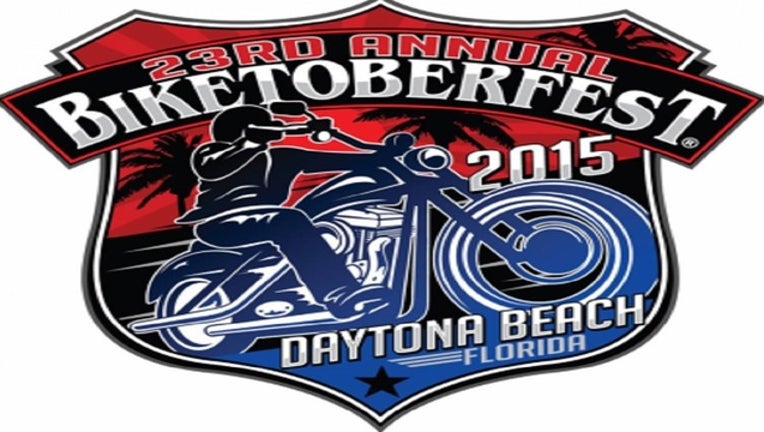 article
Daytona Beach, Fla. (WOFL FOX 35) - Motorcycles are making their way back on the highways after Biketoberfest.

They're hoping to make it home safe after a deadly weekend in Central Florida.

The thrill of the bike is pretty much in Keith Kirk's DNA.

"It's in my blood since I was 17 years old," he said.

It's what drew Kirk from Trinidad and more than 100,000 other bikers from all over to Biketoberfest 2015 in Daytona Beach.

Kirk said, "I come every year, see how it's going. Got my little t-shirts, my little memorables."

Many of the bikers add congestion to area roads.

Saturday, there were several crashes involving motorcycles.

A biker died on Florida's Turnpike.

Kirk said, "No biker wants to hear of another biker go down, but it's life."

Sunday, police responded to fewer accidents on the roads.

Officer Jeff Cahill, with Daytona Beach Police, said there was one crash Sunday morning and that the biker is expected to be OK.

We found the officer advising bikers on how to stay safe.

Officer Cahill said, "What were asking people to do is wear all protective gear. Helmets, gloves, eye protection... A lot of people are coming in from out of town. They don't know the area. We're asking people to slow down."

Aaron Jiles isn't taking chances on his way home to Rockford, IL or when he's on the open road.

Jiles said, "I wear a leather coat, glasses, helmet every once in a while."

Kirk showed Fox 35 his road rash scar from 1987 that always reminds him.

Kirk said, "So, as I've got this, always wear safety gear now when I'm on a bike."

Officer Cahill said, "All the protective gear's hopefully gonna save lives too."