Run, hide, fight: Ohio State attack advice is a new mantra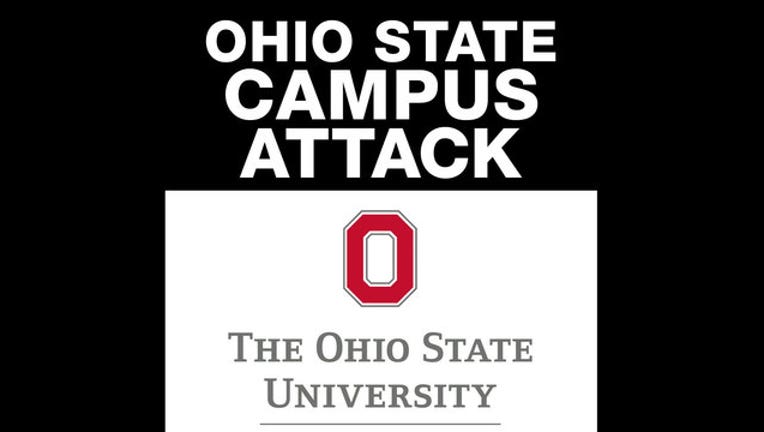 article
As police responded to the attack at Ohio State University, school officials broadcast an ominous message to students with a set of instructions: "Run Hide Fight."
It's a mantra that has become standard at colleges in the event of a campus shooting. Students near the assailant are urged to run somewhere safe, to hide from the shooter and, as a last resort, to fight back.
A training video for students released last year by Ohio State dramatizes a campus shooting, in which actors depicting workers arm themselves with fire extinguishers and phone cords as a shooter enters their office. A police officer narrating the six-minute online video says to fight only as a last resort and until police arrive.
"It's scary to think about," an officer says in the video, "but an active shooter is something that we all need to be prepared for."
---
HOW DID "RUN, HIDE, FIGHT" BEGIN?
The idea dates to 2012 in Houston, where city officials produced a video introducing the message as a response to any shooting. The city created the video with a $200,000 federal grant and help from the Department of Homeland Security in response to the theater shooting in Aurora, Colorado. At the time, officials said too few in the public knew how to respond to a shooting.
The same guidance, with some variation in wording, has since been endorsed and promoted by colleges around the country including Georgetown University, Bowdoin College, Indiana University and New York University.
---
DOES IT APPLY ONLY TO SHOOTINGS?
When Ohio State issued the warning message Monday, it said there was an active shooter. It emerged later that the assailant had plowed his car into a group of pedestrians and began stabbing people, then was shot and killed by an officer.
Randy Burba, the chief of public safety at Chapman University in California, said he endorses the "run, hide, fight" message in any situation involving an armed assailant, whether it's a gun, knife or another weapon.
"That basically is an emergency alert to let the campus know there is potential danger and if you can run, run, and if you can hide, hide," said Burba, who is also president of the International Association of Campus Law Enforcement Administrators.
Monica Moll, Ohio State's director of public safety, said at a news conference that officials there included "run, hide, fight" in the alert message to remind people of their training on how to deal with an attack.
---
WHY IS THE GUIDANCE NOT UNIVERSALLY ACCEPTED?
Some critics say that the idea is an oversimplification and that each of the three rules has flaws. Running from a safe spot, for example, could accidentally lead someone to the shooter. Especially in K-12 schools, some say, simply locking down is a better strategy.
"The fighting part has been very controversial and not widely accepted," said Ken Trump, president of National School Safety and Security Services, a national school security consulting firm based in Cleveland.
---
Binkley reported from Boston. Associated Press writer Michael Melia in Hartford, Connecticut, contributed to this report.