Protesters: Woman gave birth prematurely in jail; staff ignored her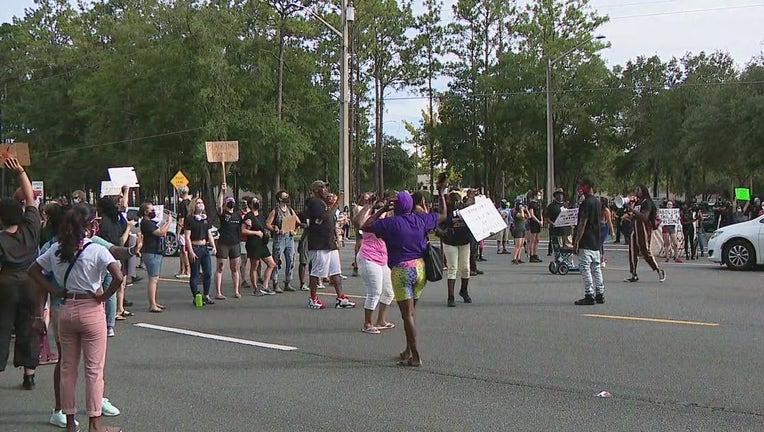 article
ALACHUA COUNTY, Fla. - A group of protesters gathered outside of the Alachua County Jail on Saturday.
The group says a woman gave birth prematurely to a baby in jail and staff ignored her.
Members of the Dream Defenders, Dignity Power and Florida Prisoner Solidarity gathered Saturday after they say Erica Thompson, also known as Heaven, was just seven months pregnant when she prematurely gave birth in jail.
They say Thompson was arrested for violating her probation for a traffic citation.
Protesters said when she was experiencing contractions, she alerted jail staff but was not given the proper attention or care.
The baby, named Ava, later died.
Organizers of the protest say they are demanding accountability and justice for Thompson and her child, Ava.