Polk sheriff: Armed officers in every school by next week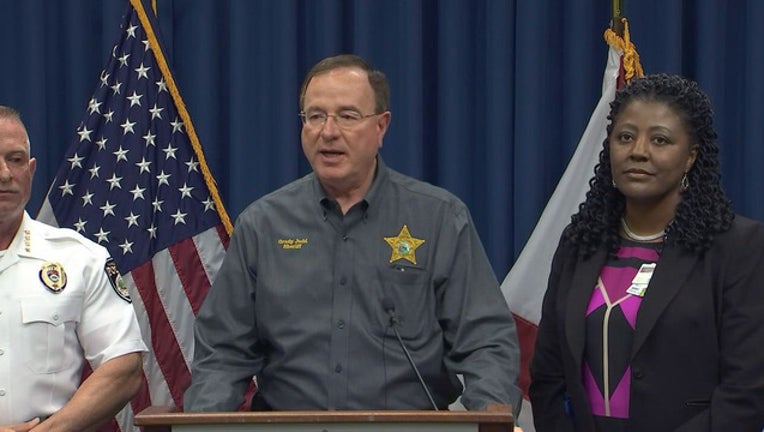 article
WINTER HAVEN (FOX 13) - Polk County Sheriff Grady Judd is wasting no time taking action after the latest deadly school shooting.
Just hours after learning at least eight people were killed at Santa Fe High School in Texas, the sheriff announced that he planned to put an armed officer on every Polk County public school campus next week – even though there are only three and a half days of school left this year.
"Even though it happened at Santa Fe High School in Santa Fe, Texas, we digest that as if it happened to our children personally.  Because they are all our children," Judd offered.
Judd has been an outspoken supporter of armed security in schools. His agency has helped develop a partnership with local schools to train and arm staff, and has encouraged citizens to carry guns and be ready to use them.
"These officers will patrol our campuses to ensure the continued safety of our students," said Superintendent Jacqueline Byrd. "I am grateful to our law enforcement partners for their commitment to keeping our students and schools safe."
The district also plans to ban backpacks for the remaining days.  Students may carry bags "no larger than a small purse," a statement explained, though lunchboxes will still be permitted.
Later Friday, Hillsborough and Pasco counties also announced plans for an increased law enforcement presence for the remainder of the year.