Polk man tested out car from dealership, but never returned with it, police say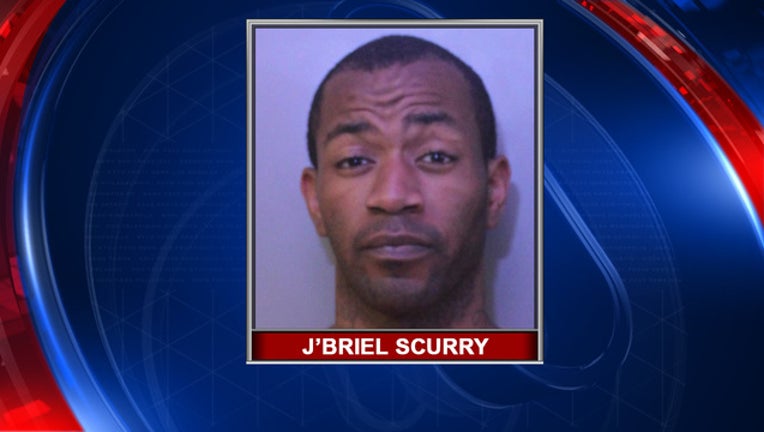 article
WINTER HAVEN, Fla. (FOX 13) - A Winter Haven man is wanted after test driving a car from a dealership, but never returning it, police said.
Investigators with the Winter Haven Police Department said a warrant it out for the arrest of 29-year-old J'Briel Scurry. They said the incident occurred on February 2 just before 4 p.m. On that day, Scurry, along with another man, arrived at the Central Buick GMC dealership at 1555 1st Street South, and expressed interest in purchasing a vehicle.
Scurry identified a vehicle he was interested in and the dealership allowed him to test it out. Detectives said he started filling out financial paperwork to begin purchasing the car. However, as the sales associated assisted other customers, Scurry, and the man he came with, ventured back outside. Officials said they became interested in another car, a 2015 white Buick Verano.
Detectives said the associate gave Scurry the key to look at the Buick, but the pair left in the car the associate's permission. Shortly after, workers noticed the vehicle, along with a tag from the dealership, were missing.
The sales associate called Scurry on a cell phone number he listed on the paperwork, officials said. Scurry answered and said he would bring the car back before the dealership closed, but he never did, police said.
By February 11, a felony warrant was obtained for Scurry's arrest on a grand theft auto charge. Detectives did not say whether they were searching for the man who was with Scurry, and they did not identify him.
Anyone with information on Scurry's whereabouts is asked to call Detective Roias at 863-401-2256. Anonymous tips can be submitted to Heartland Crime Stoppers at 1-800-226-8477.