Polk County man arrested for threatening to kill Sheriff Judd's son, Publix employees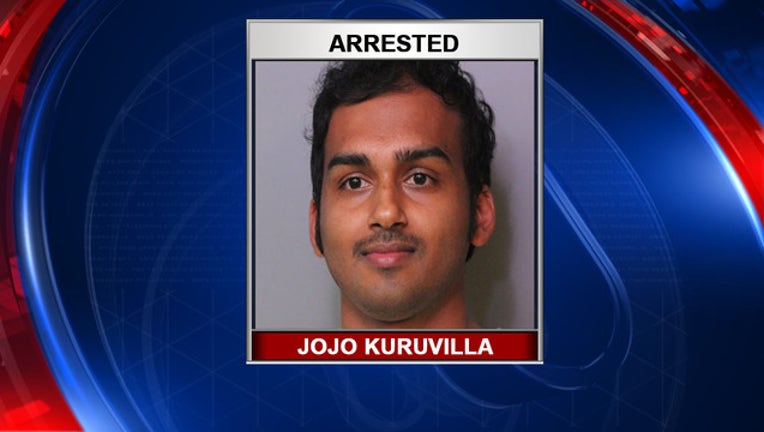 article
AUBURNDALE, Fla. - A Polk County man was arrested for threatening to kill Sheriff Grady Judd's son and his co-workers at a Publix store.
On May 2, deputies said Jojo Kuruvilla, 28 of Auburndale, told his girlfriend he was depressed and he was drinking and driving down the highway. His girlfriend said he was making suicidal statements and threatening to "end it all."
She called deputies who found Kuruvilla and Baker Acted him.
After he was released from the hospital, deputies said Kuruvilla was upset that his girlfriend contacted law enforcement and began harassing her, so she changed her cell phone number. Around June 6, deputies said the couple connected again on the "Kik" app, where he asked for the officer's name and number because he "ruined my life," he wrote. "I WILL KILL HIM," deputies said he texted her.
Deputies said he referenced getting a concealed weapons permit and purchasing a firearm, and threatened to kill people at Publix, where Kuruvilla was employed as an assistant manager, if they fired him. He also threatened to kill Sheriff Grady Judd's son, who worked with him at the store. "I will walk in the store and kill them!!! They can mess with me but if I don't have a way to pay my house bills my family will be on the streets," deputies said he wrote.
Kuruvilla was arrested and charged with written threats to kill or do bodily injury.