Police investigate three reports of flashers on USF campus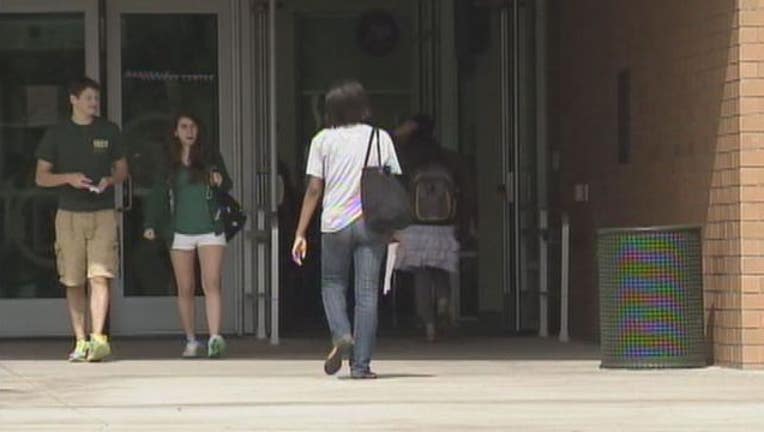 article
TAMPA (FOX 13) - University of South Florida police are trying to track down three different men who have reportedly exposed themselves to women. All of the incidents have happened in less than a week.
Police said the first incident was reported on October 20. At that point, it was considered isolated. But when similar reports started coming Friday, and again Sunday night, USF police put students on alert.
Police say it's not the same person. All of the suspects have different descriptions and different vehicles. The flashers were the talk of USF on Monday.
"I was pretty shocked it happened right on campus like that," said freshman Ibrahim Alshuwaier. "This is unacceptable."
The first incident happened near the USF Botanical Gardens. The suspect was a black male in his 20's, driving a light gray vehicle.
"Completely nude in the car, tried to wave to get her attention, opened the door to expose himself to her," said :t. Christopher Daniel of USF Police.
Friday brought a second report. It was a white male in his 20's, standing next to a red car in the parking lot of the Bill Young building.
Finally, on Sunday night, a female student reported a white male, about 35 years old, standing outside a closed window at the Magnolia Residence C building. He had dark, thinning hair, glasses, a white polo, and no pants on, police said.
"There's no two elements of the cases that are similar that we can say it's possibly the same guy," said Daniel. "Each one has varying ages, hair descriptions, race descriptions, vehicles-- everything is different. Really, no verbal interaction or anything. Almost as thought they want to get noticed but they don't want to get noticed. As soon as the victims notice, these guys take flight."
A campus-wide email wnet out on Monday. USF police assured students that none of the suspects have been physically aggressive.
"It's weird that it's literally right next to my building and it's three different guys," said sophomore Aubrey Switzer. "I feel like it's nuts, like it's planned almost."