Florida homeowner shoots men attempting to break into home; one taken to hospital, police say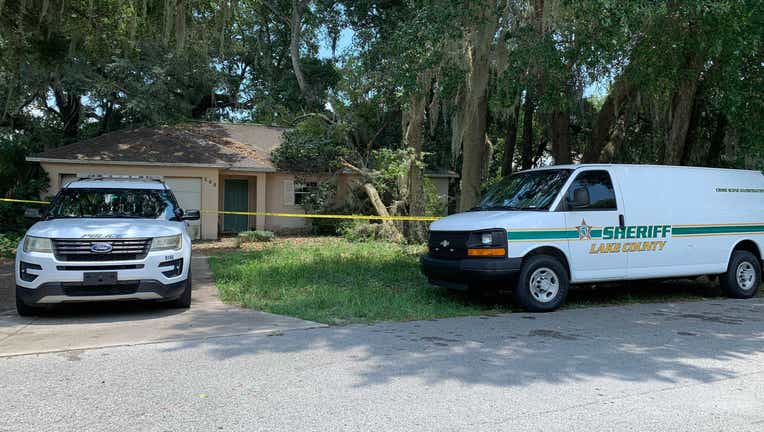 LEESBURG, Fla. - A Florida homeowner shot one of two men who allegedly broke into the person's home Monday morning in Leesburg, police said.
Leesburg Police said the homeowner shot at the two suspects as soon as they entered the home, according to a Facebook post. The man who was shot was taken to the hospital, and the second man ran away, police said.
The homeowner was not hurt, police said.
Police said the missing suspect is a white male, around five foot, eight inches tall, with a slim build. He was last seen wearing a black hoodie and tan shorts. 
Mike Hosler, who lives in the neighborhood, said a large tree apparently fell on the house during last weekend's storms, which is why he thinks the alleged suspects targeted the house.
"His truck was not in the driveway so they probably thought nobody was home," he said.
The homeowner reportedly told him that his dogs began growling and when he went to see what it was about, "the guys were coming in through the back door," he said.
"He said he got his pistol and shot one, the other one ran," said Hosler. 
On Tuesday, Leesburg Police identified the man shot as Jeffrey Scott Garrard, 55, of Leesburg. Detectives have not been able to speak with him, as he remains in the ICU.
"Detectives are currently filing search warrants for the vehicle found at the location (registered to Garrard), and for additional items discovered within the vehicle," a police spokesperson said in a statement.
Officers are asking for the public's help in identifying the other suspect that ran off. 
Anyone with information or surveillance video is asked to contact the Leesburg Police Department, 352-728-9862.