Orlando Weather Forecast: Warm day with blend of sun and clouds in Central Florida
ORLANDO, Fla. - Today's high: 82 degrees | Tonight's low: 62 degrees
Main weather concerns: After another, cool & comfy start to the day-temps rebound on a journey into the lower 80s for the inland Counties and mid-upper 70s along the beaches.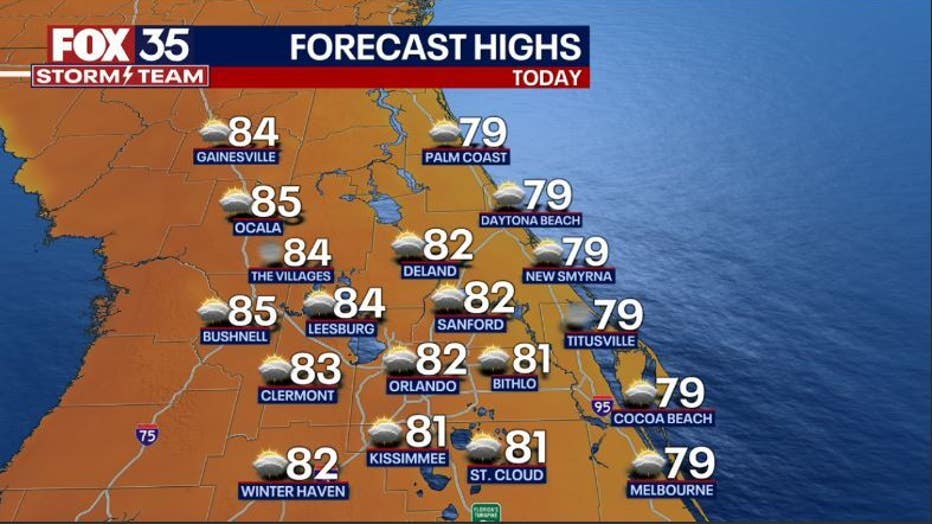 Winds will shift to the East today and this will help to increase cloud cover a bit across the region. Skies remain rain free. Overall, expect a quiet weather day here in Central Florida.
BEACHES: The beaches see breezy Easterly winds and a blend of sun and clouds. UV index hangs near an 8 today. The rip current risk remains moderate, especially after 12pm.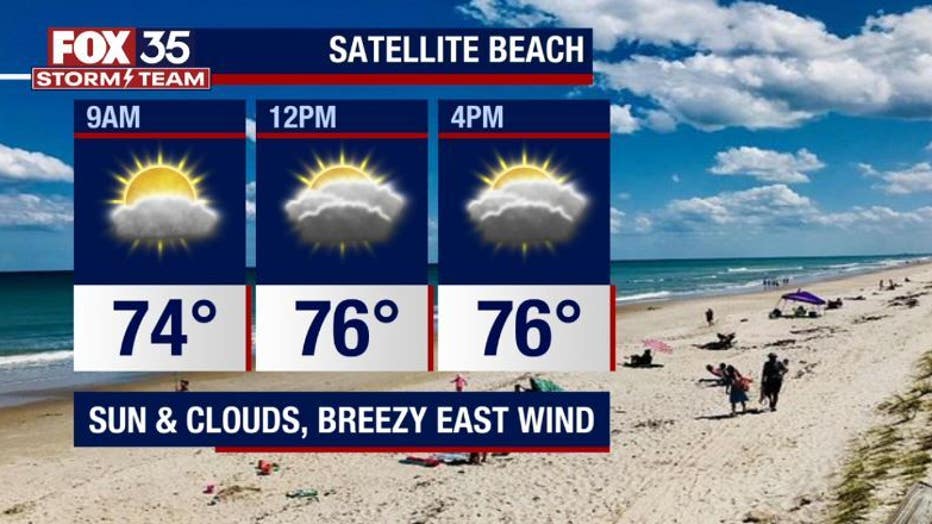 Surf is in the 2-3' range as a mix of ENE wind swell shuttles into the beaches.
THEME PARKS: Not a bad day to hit the theme parks! Rain free conditions from sunrise to sunset. After a cool morning, highs make a move into the lower 80s, skies will feature a blend of sun and clouds.
OUTLOOK: Rain chances move back into the area by Thursday into Friday, only some isolated showers are expected with rain chances in the 20% range (Could be a bit higher along the Brevard County coast). The weekend brings yet another weakening front into Florida. This feature will increase clouds and ultimately rain chances Saturday afternoon. 
Scattered showers and a storm or 2 will be possible during this time.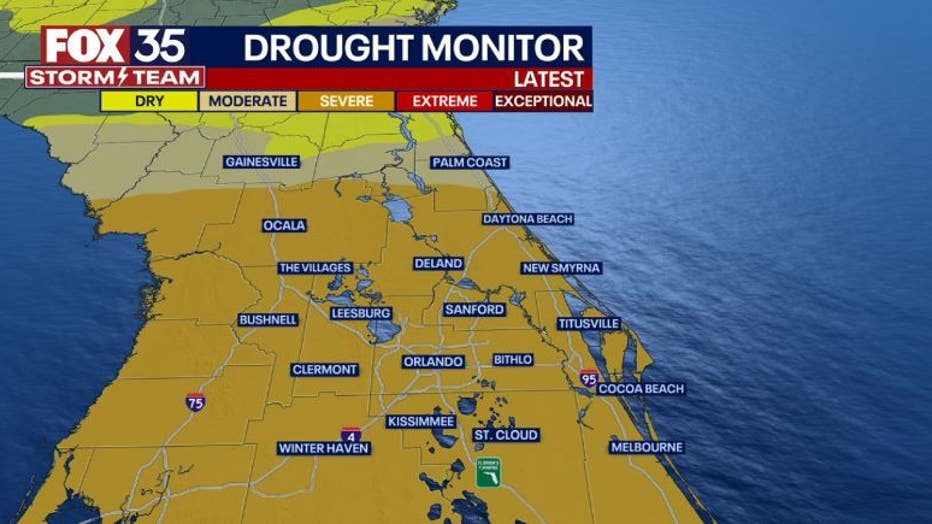 Temperatures will also increase ahead of the approaching front. Expect highs near 88 around Orlando on Saturday, cooling to near 80 by Sunday behind the departing front. The area is still in a severe drought, burn bans are still in effect.