Orlando weather forecast: Heavy rain, possible storms over Central Florida on Friday
ORLANDO, Fla. - Wild weather is in store for Central Florida as we head into the Thursday evening hours. Central Florida is now under a marginal risk for strong storms this evening. The possibility of severe weather continues on Friday. 
Tonight's low: 74 degrees | Tomorrow's high: 91 degrees | Rain: 80% p.m. showers
 
Main weather concerns:
Looking ahead, stronger storms are expected in the mid-late afternoon on Friday. These storms will move in from the west and have already prompted flood warnings across Orange County. Around 5 p.m., more storms will fire up west of I-4 with the east coast sea breeze collision and push back towards the coast this evening. The main threats include frequent lightning, wind gusts up to 50 mph, and heavy rain. These storms will be slow moving, allowing a quick 2-3" of rain, as a result, many areas can expect minor flooding.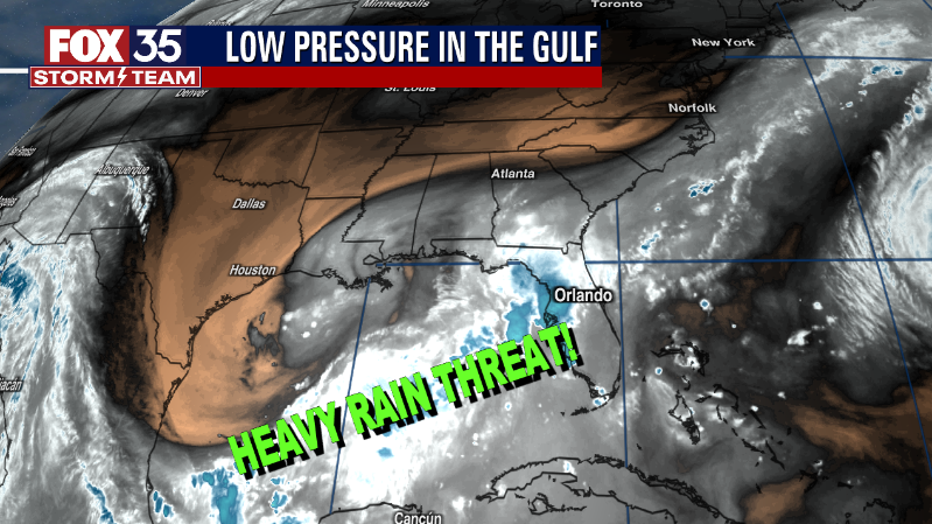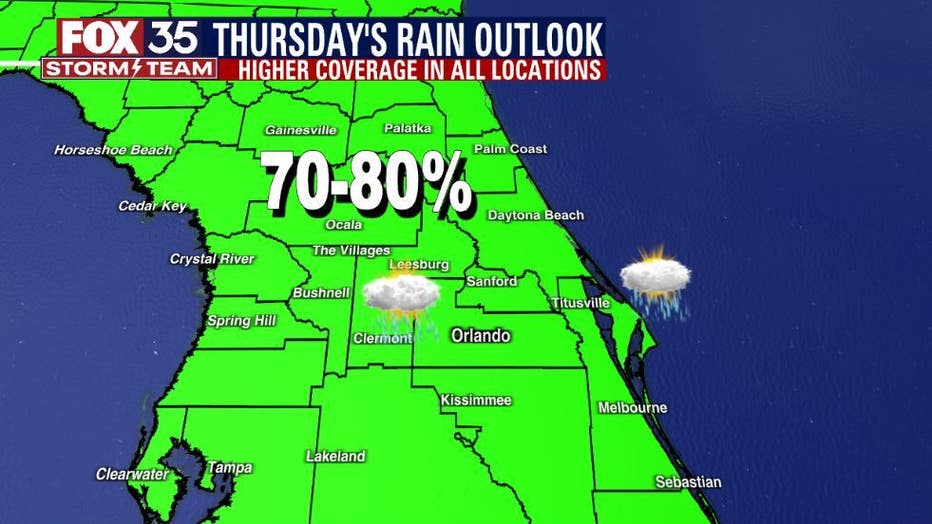 On Friday, the Storm Prediction Center outlined areas in our northern viewing area with a LEVEL-1 POSSIBLE risk of severe storms. The main threats will be very heavy rain, lightning, and a weak-brief tornado.
BEACHES:
Partly cloudy skies through the late morning for the beaches, then the storms come rolling in the afternoon. There is a 70% chance of showers and thunderstorms. Highs will reach the upper 80s. The water temperature will be in the low 80s. The rip current risk will be moderate, as seas will reach 2-3 ft.
THEME PARKS:
A stormy day for the parks on Friday. Increasing clouds throughout the day and storms fire up in the afternoon. Temperatures will reach the low 90s, but "feel-like" temperatures will be between 101-106, so make sure to stay hydrated and take breaks inside. The day will feature afternoon thunderstorms starting at 3 pm.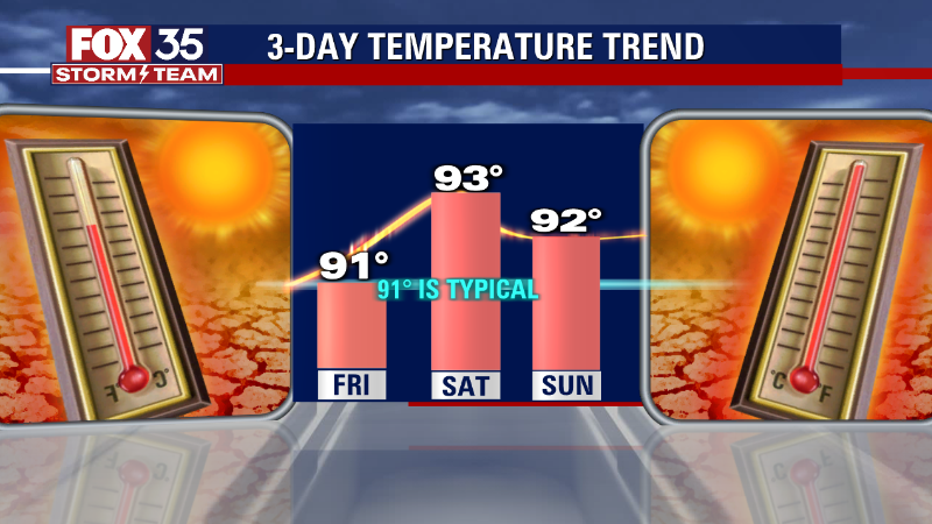 EXTENDED OUTLOOK:
Another stormy day for Friday and the rest of the weekend. Tropical moisture is on the rise, so expect strong storms every afternoon featuring gusty winds, lightning, and heavy rain. Temperatures will be in the low 90s, but "feels-like" temperatures will be in the triple digits this weekend. Do not get caught in the rain, download the FOX 35 Storm Team App, and take the radar with you on the go!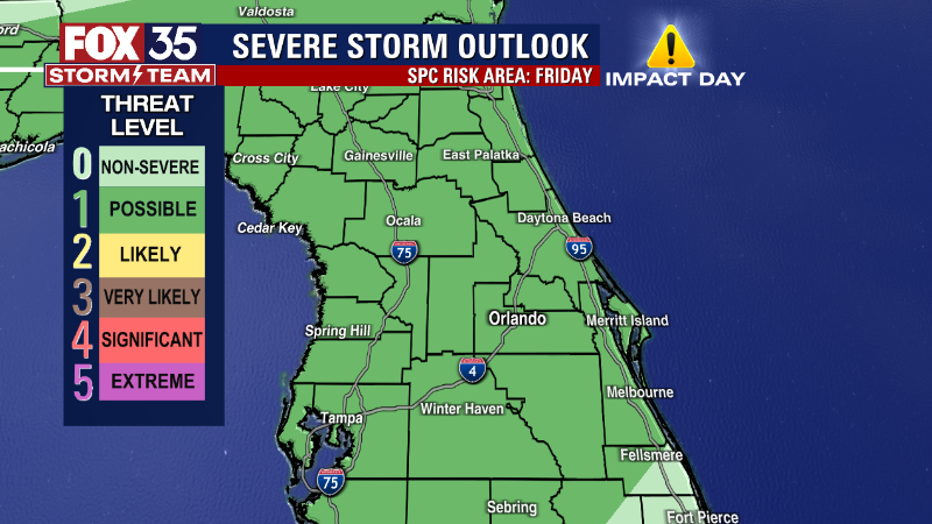 TROPICS:
Danielle is now a post-tropical storm. Hurricane Earl is several hundred miles east of the Islands, growing, but with no effect on Florida. A tropical wave located West-Northwest of the Cabo Verde Islands has a 70% chance of becoming a tropical depression later this week. Another wave coming from the western coast of Africa has a 30% chance of development. None of these systems pose a threat to Florida currently. Remember to stay alert as we approach the peak of the hurricane season, which is on September 10th. Track the tropics in real-time on the FOX 35 Storm Team weather app!