Orlando Weather Forecast: Rain chances increase, temperatures remain mild across Central Florida
ORLANDO, Fla. - Tonight's low: 68 degrees | Tomorrow's high: 84 degrees 
Main weather concerns: Orlando and Central Florida will see a rise in rain chances on Thursday with an opportunity for severe weather. Highs hit near 79 inland, and the beaches are cooler and in the mid-70s. Breezes continue from the East, gusting to 25mph at times along the beachfront.
BEACHES: Large breaking waves and gusty East winds will rule the day seaside. Highs hit in the mid-70s. A few showers will be possible along the coast through the day, but a bigger push of rain opportunity will arrive on Thursday morning.
THEME PARKS: The weather at the attractions looks pretty soggy on Thursday, with a high near 84 for the PM.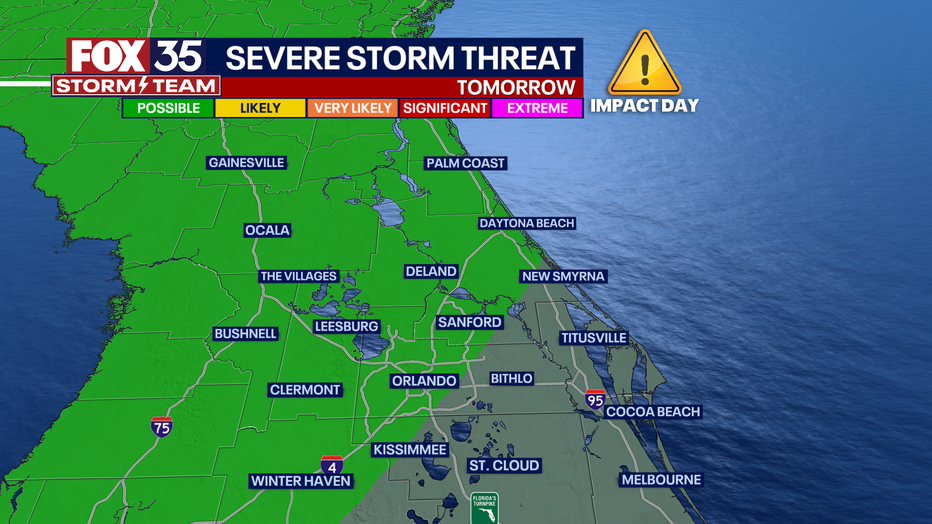 OUTLOOK: Low pressure over the Northern Gulf coast will slowly develop before heading inland over the Southern States. This feature will send moisture into Florida from the South through Wednesday night and into Thursday morning. This means rain chances will be rising during this time, and a few strong to locally severe storms should not be ruled out. 
Thursday afternoon/evening could be quite active with areas of heavier rain and some gusty winds. The viewing area is marked with a LEVEL 1-"POSSIBLE" risk of severe storm on Thursday.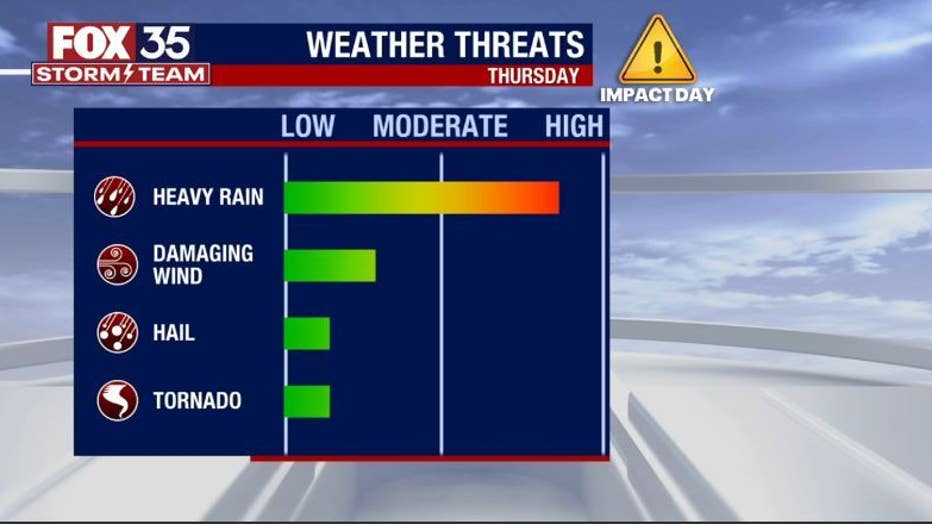 We've declared Thursday a FOX 35 WEATHER IMPACT DAY. Heavy rain, strong wind gusts, lightning and even a brief isolated tornado are all possible.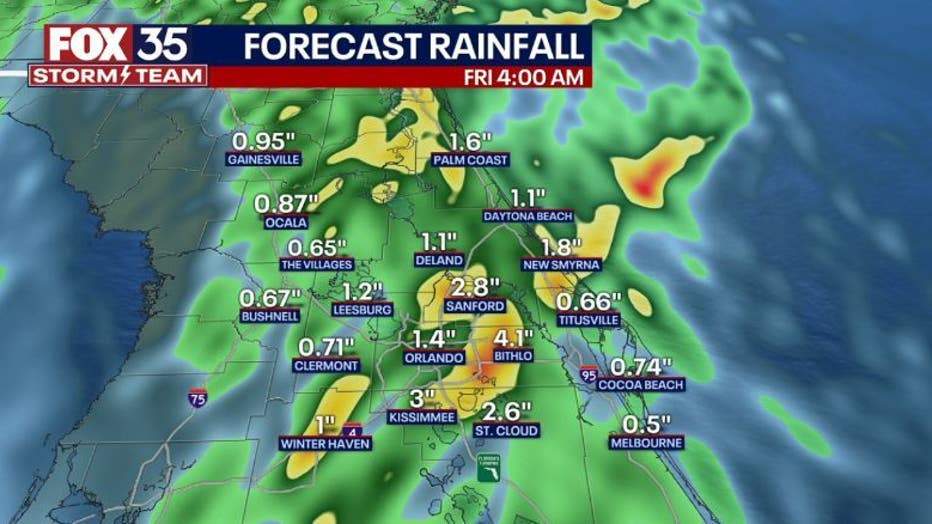 Stay with the FOX 35 STORM TEAM for the latest as things can certainly change!