Orlando shelter's longest dog resident, Nicholas, gets very own adoption day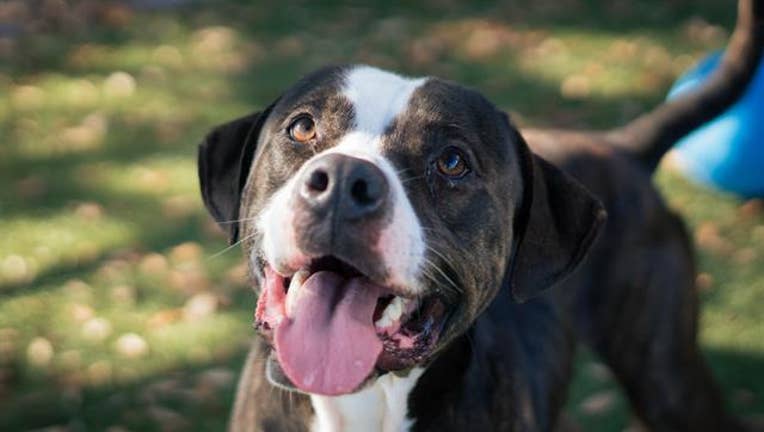 article
ORANGE COUNTY, Fla. - Nicholas, the longest resident at Orange County Animal Services, will be getting his very own adoption day in an effort to find his forever family. 
Orange County Animal Services will be hosting the "Pick Nick" event on Saturday, March 25 for their longest resident.
The shelter says Nick has been with them for over 94 days. 
"And for those 94 days, he has watched hundreds of other dogs get adopted before him," the shelter wrote in a heartbreaking post on Facebook. "We've posted him on social media, on the news, and we've reached out to hundreds of rescues. And for 94 days, Nicholas has just been ignored."
That's why Nick is getting an entire day dedicated to him! On Saturday, the playful pooch will be uncaged for the entire day in the play yard so potential adopters can come and interact with him to see if he's a good fit for their family. 
Credit: Orange Co. Animal Services
The shelter says Nick is 3-years-old, weighs around 70 pounds and is "all wiggle and love." He loves belly rubs, having his ears scratched and just being around people. However, Nicholas does not like other dogs and prefers to be the only pup in the house. 
MORE NEWS: 'Ugly' Orlando shelter dog that went viral gets adopted, has surgery on eyes: See how she looks now
"Does this make him less adoptable? We don't believe that for a second. He doesn't need to be fixed. He doesn't need to be changed. Nicholas just needs to be loved."
The shelter last hosted a similar event, Blue Diamond Day, in May 2022 and the event led to the adoption of the featured pet.
Nicholas is available for adoption for $55. He has already been neutered, vaccinated and microchipped and so is ready to depart immediately with his new family.
Orange County Animal Services is open from 10 a.m. to 6 p.m. on Saturday.