Orlando Magic sets completion date for entertainment complex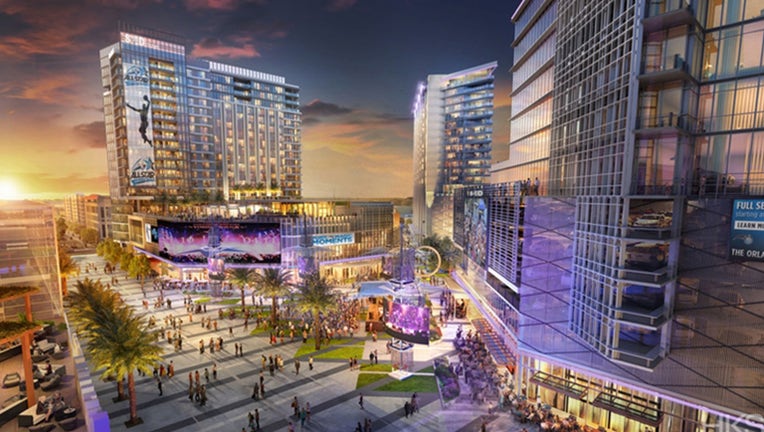 ORLANDO, Fla. - The Orlando Magic is submitting its final plans for its sports entertainment complex to the City of Orlando and some big changes were made. 
The complex, planned for the lot across Church Street from the Amway Center, is even bigger than expected and double the cost.
"It's really exciting, they're basically gonna double what their investment into that project would be," said Orlando Mayor Buddy Dyer.
The team is doubling the office space to 400,000 square feet and adding 50 rooms to the 250 room hotel.
"We're definitely in need of a convention-type hotel that can host visitors in our downtown core. That's something that's a key component that's kind of missing here, that we'd be excited to bring forward with this entertainment district," said Assistant City Planning Director Jason Burton, Assistant City Planning Director.
"Obviously, we need a better pick-up system for the arena, as well, so considering this is the developer of the arena, with the Magic and their partners, it makes sense for them to include a rideshare hub into the project itself," Burton said.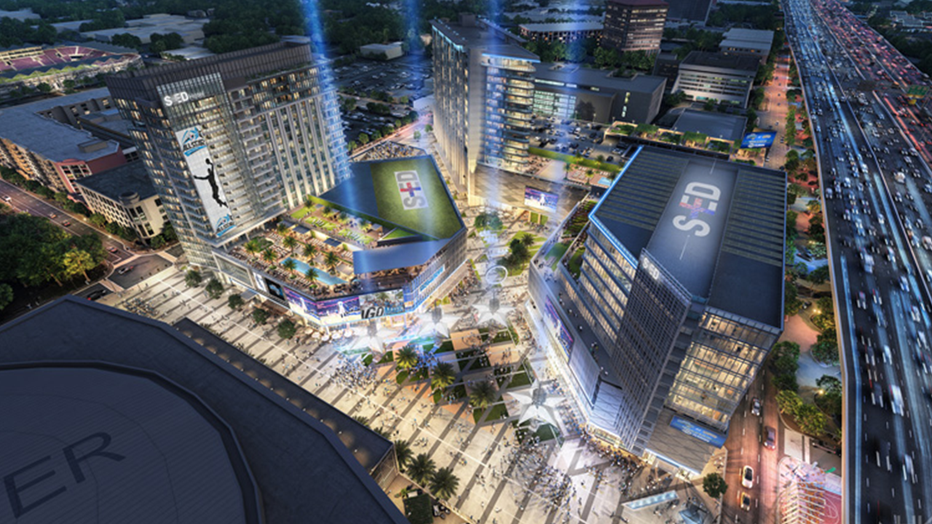 "It's nice to get some new things around the area," said Todd Sasser, who works near the site.
Sasser works near the site and is excited to have more entertainment options.
"Have some time with the family, be able to venture out and try new foods, shopping and stuff to look at, kind of promote people coming downtown a little more," Sasser said.
Orlando Mayor Buddy Dyer says that's just the start of the economic impact.
"If you have a half-billion-dollar investment, it's gonna spur ancillary investment around it and it will, of course, have a huge economic impact on our tax base in the downtown," Dyer said.
The plans go before the city's planning board in December.
If approved, the plans will go to the city council for final approval in January.
The project will be built in one phase and is expected to be done by the end of 2022.