Orlando grapples with Airbnb, other rental networks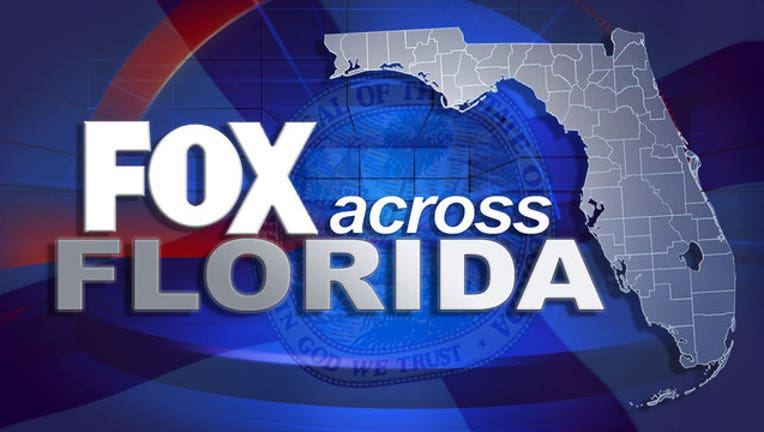 article
ORLANDO, Fla. (AP) - When Randall Baker began renting out a pair of College Park cottages through Airbnb, he says he thought he had done everything right. He had a business license through the state and tax receipts from the city and county.
But after a neighbor complained, Orlando code enforcement determined Baker was violating zoning rules. Though he boasts a perfect five-star rating through the online rental hub, he has since accrued more than $4,000 in fines, records show.
"I'm not the guy that went underground and tried to do this without (approval)," said Baker, 49, who lives next door to the rentals. "I'm the guy that did it right, and they're messing with me like this. That makes me mad."
Orlando is one of many cities across the country grappling with how best to regulate services such as Airbnb, HomeAway and FlipKey, which help homeowners rent out their property on a short-term basis to travelers seeking an alternative to traditional hotels.
Though there are hundreds of local listings on these sites in the Orlando area, the city and Orange County consider short-term rentals a code violation in the large majority of residential areas.
Both governments currently cite short-term renters only after receiving complaints. Coming up with a policy to more specifically govern these services is complicated by a 2011 state law that restricted cities' abilities to regulate vacation rentals, officials say.
"The unintended consequence was that it ties the cities' hands from passing new short-term rental ordinances," said Orlando's chief planner, Jason Burton. "... We can't even have that conversation because the state has preempted us."
In a statement, spokesman Ben Breit said Airbnb has "a very positive and productive working relationship with policymakers" in Orlando and Orange County, citing the company's recent pact with the county to collect hotel tax from its users.
"About 110,000 people have been able to visit Orlando through our home-sharing platform over the past year, and we look forward to partnering with the community to continue catalyzing the local tourism economy," Breit said.
Currently, city code defines leases of less than 30 days as vacation rentals, a commercial use banned in all but a few of Orlando's residential districts, such as Lake Eola Heights, which permits them as bed and breakfasts, but only if the owner lives on-site.
Orange's rules are similar; short-term renting is allowed in about 4 percent of the county.
The city and county have received about 15 complaints each in the past six months. Gripes include cars parked along roadways, noise or lost renters arriving at the wrong door. Baker said a noisy food deliveryman prompted the complaint against him.
During a City Council workshop Nov. 14, Burton recommended to commissioners that the city maintain its current approach while seeking clarification from the Legislature on whether and how it can regulate short-term renting.
After the presentation, District 3 Commissioner Robert Stuart said he wasn't comfortable with punishing only those renters who aren't able to fly under their neighbors' radar.
"It just seems to me that it's kind of unfair that we're putting all that burden on a complaint-driven system," Stuart said.
Other cities across the state and country have taken a variety of approaches to regulating short-term renting. Last month, New York state passed one of the nation's toughest laws, including $7,500 fines for some rental-service users.
In Florida, Jacksonville prohibits short-term renting in residential areas, while Key West limits it to certain districts, Miami Beach bars it for single-family homes, and St. Petersburg prohibits it entirely.
Meanwhile, Hollywood, Fort Lauderdale, Flagler County and Panama City Beach have recently passed ordinances placing standards on vacation-rental services such as occupancy limits, parking standards and inspection requirements.
At a recent HomeAway conference in Orlando, the company's government relations manager, Ashley Hodgini, encouraged vacation-rental owners to communicate with local officials in their communities.
"They don't always understand that you are good stewards of the house and the community," she said.
Hodgini said her office was tracking regulations in about 60 cities five years ago. Now, she said, they track about 400 cities.
"The demand for this type of travel is so huge, you cannot stop it," she said.
Celebration real estate agent Victor Nawrocki, who helps buyers purchase short-term rental properties, advises buyers to find a community popular with vacationers and read the homeowner association documents carefully.
"People who are flying under the radar are going to crash," he said.
"People think they can get away with it, but people come into these places every weekend, and they're usually not quiet about it ... Of course neighbors are going to complain."?
Baker, a landscape architect who has appeared before the City Council to plead his case, says all he wants is to rent his property under fair and consistent rules. Rather than wait for complaints, the city should embrace uniform regulations, he said.
"Something needs to be done, because the bad players need to be regulated," he said. "Everybody needs to be regulated, but the bad players need to be dealt with and gone."
___
Information from: Orlando Sentinel, http://www.orlandosentinel.com/