One killed, two injured in shooting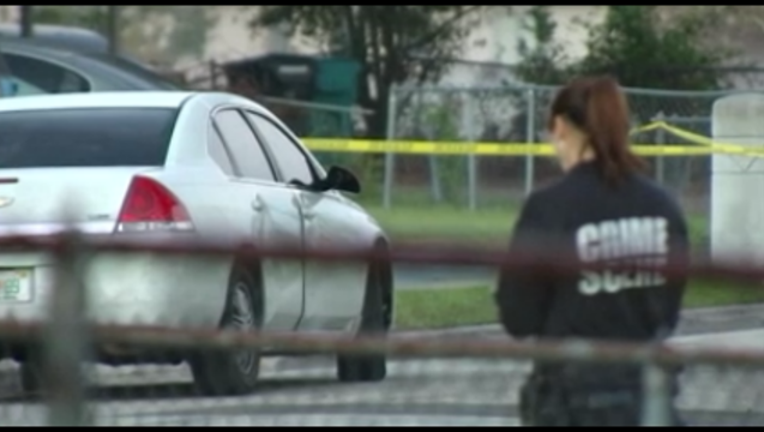 ORLANDO, Fla. (WOFL FOX 35) - Orlando Police are searching for the criminals who shot three people in an Orlando neighborhood, early this morning. 
At the scene, sports car was left riddled with bullet holes. Evidence markers littered Danzig Court where three people were shot, one of them killed. Living steps away, Curtis Clark was shocked to learn what happened. 
"I didn't know what happened out here, last night. I just got up this morning and saw all the police cars out here," Clark said. 
Police say it was around 3:30 in the morning when the shots rang out on the street, a place Clark described as usually quiet and peaceful. 
"Pretty quiet around here, yeah," he said. 
Police Lt. Dan Brady said at least two shooters fired into the car, then took off. He said the survivors are recovering and talking. 
"Right now the surviving victims are being interviewed by detectives and providing valuable information in this case," Brady said. 
Police are asking any witnesses to contact them, as they piece-together this case. Curtis Clark says he'll be playing it safe. "Yeah, at night. I go in the house at night," he said. "I don't stay out here at night."