NOAA: 2 sperm whales found dead within last week in southern Florida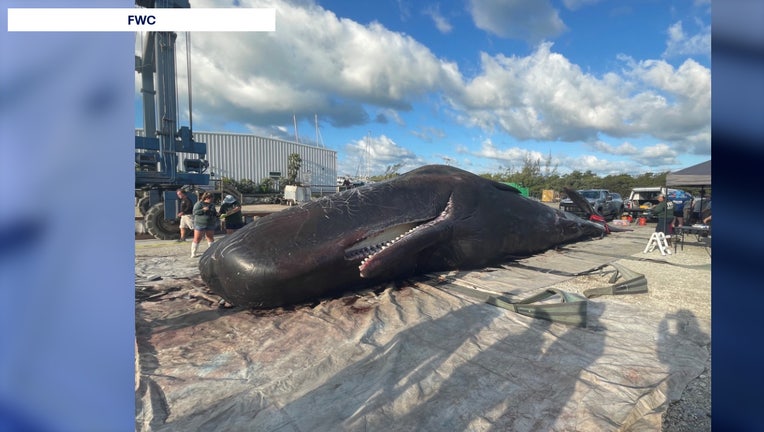 Two sperm whales – an adult male and a female calf – have been found dead in separate spots in southern Florida within the last week, according to National Oceanic and Atmospheric Administration (NOAA).
A spokesperson for NOAA said a female calf died last week near Key Largo, and a 47-foot adult male was found dead earlier this week on Mud Keys, an island north of Key West.  
The cause of the calf's death is unknown, though it was separated from its mother, which was likely a "contributing factor," the spokesperson said. A necropsy – animal autopsy – was  conducted Wednesday to determine how the adult male died.
Warning: NOAA shared a photo of the inside of the stomach taken during a necropsy (animal autopsy) that may be graphic or upsetting to some readers.
Thursday afternoon, NOAA said in a tweet that "mesh, fishing rope & plastic" was found in the adult whale's stomach, and "likely prevented (the) whale from eating, leading to death."