NASA's UFO report will be released Thursday, agency says
NASA will release a highly anticipated report Thursday on what it calls UAPs — short for unexplained anomalous phenomena — in the sky, in space or under the sea.
The space agency, which launched the independent study in 2022, will publish the team's full findings online about 30 minutes before they host a news briefing at 10 a.m. EDT. You can watch it live on LiveNow from FOX.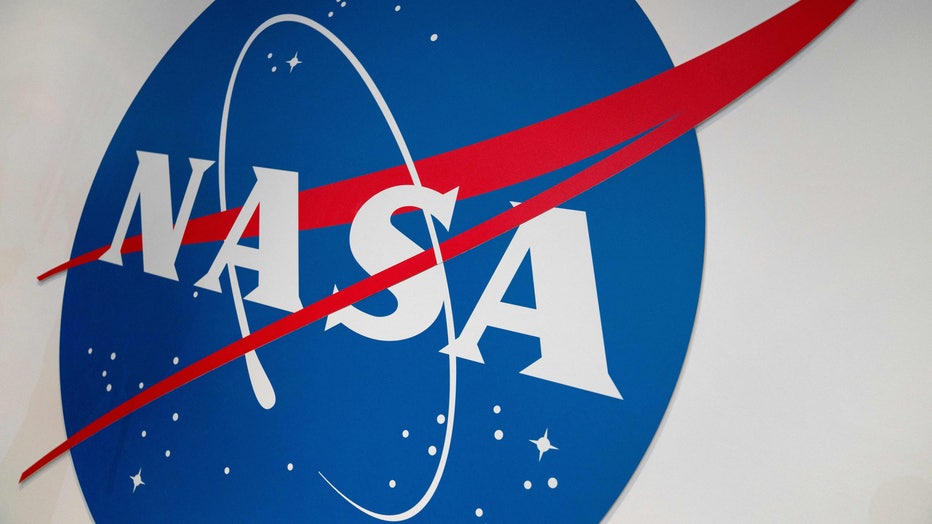 NASA logo (Photo by STEFANI REYNOLDS/AFP via Getty Images)
The group looked at what unclassified information is available on the subject and how much more is needed to understand what's going on in the sky. No secret military data are included, such as anything surrounding the suspected spy balloons from China spotted flying over the U.S. earlier this year.
"There are currently a limited number of high-quality observations of UAP, which make it impossible to draw firm scientific conclusions about their nature," NASA said.
READ MORE: New UFO investigations show growing acceptance in science, government
There's been heightened interest in UFOs this year, thanks in part to bombshell testimony from a whistleblower who accused the U.S. of concealing a longstanding program that retrieves and reverse engineers unidentified flying objects.
Asked in July whether the U.S. government had information about extraterrestrial life, Retired Maj. David Grusch claimed the U.S. likely has been aware of "non-human" activity since the 1930s. The Pentagon has denied Grusch's claims of a coverup.
This week, an independent journalist and ufologist testified under oath to Mexico's Congress, presenting two alleged alien corpses in windowed boxes. Jaime Maussan claimed the remains "were found buried in diatomite mines" in Peru and had been preserved for 1,000 years.
READ MORE: White House says objects shot from sky were not sent by aliens
In late August, the Pentagon announced it would launch a new website with the All-domain Anomaly Resolution Office (AARO), which will provide the public with declassified information about UFOs.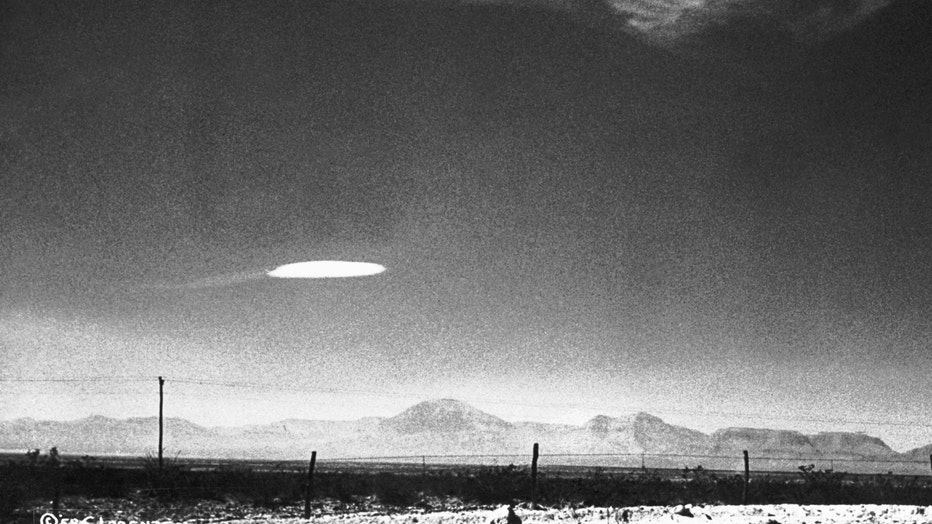 A UFO variety was photographed when it hovered for fifteen minutes near Holloman Air Development Center in New Mexico. The object was photographed by a government employee and was released by the Aerial Phenomena Research Organization after careful s
The new website will provide the public with information including videos and photos associated with resolved UAP cases as they are declassified and approved for public release.
Other information the general said would be available includes reports, trends and a frequently asked questions section, as well as links to official reports, transcripts, press releases and other resources the public may find useful.
The Associated Press contributed to this report.