'My baby is shot': 911 call released after 2-year-old shot in Daytona
DAYTONA BEACH, Fla. - A 2-year-old girl is recovering after police say her mom accidentally shot her in the leg. Daytona Beach Police Chief Craig Capri announced the latest developments at a press conference Monday afternoon.
"Through great detective work and investigating, we determined the mother of the child accidentally shot the child," he said.
She has been identified as Davesha Pough, 26.   Chief Capri said her story didn't add up, first telling investigators the shots came from outside.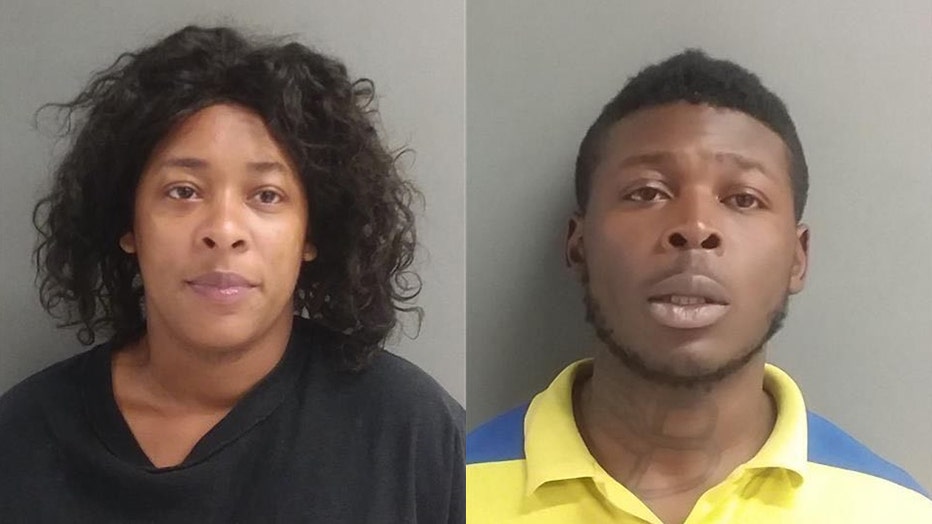 911 CALL:
A woman told police that she is the child's mother. Frantically, she told the dispatcher the bullet came from outside the home.
911 caller: "Someone just shot through my room window and my baby is shot."
The woman calling 911 told dispatchers she didn't know who fired the shot, saying the bullet came from a window at the home.
Dispatcher: "And they shot through the window?"
911 caller: "Yes, ma'am. Yes, ma'am."
The dispatcher is heard instructing the woman to apply pressure to the gunshot wound as she tries to calm the baby.
911 caller: "Mommy is right here, baby."
"They alleged that shots had come from the outside into the apartment. There was no evidence of that occurring," Capri said.
According to the arrest report, Pough then told responding officers she believed the girl shot herself.
"Two-year-old ain't gonna have the strength the pull a gun, and there's a Santa Clause too," Chief Capri said.
Police say three guns were found inside the apartment, one under a mattress and two others inside a child's backpack.
"Two were put inside one of the child's backpacks, for some reason, to be concealed," Capri said.
Pough's boyfriend, Cashaod Williams, 22, was charged with having a gun as a convicted felon and giving a false name with police.
A judge set his bail at $41,000 Monday afternoon.
The child was taken to Halifax Health Medical Center before being transferred to Arnold Palmer Children's Hospital in Orlando.
"It's amazing. It's a miracle that nobody was killed," Chief Capri said.
The Department of Children and Families took custody of the 6-year-old boy, and police say the baby will be turned over to the agency as well once she's released from the hospital.