More than 20 passengers, crew hurt in JetBlue turbulence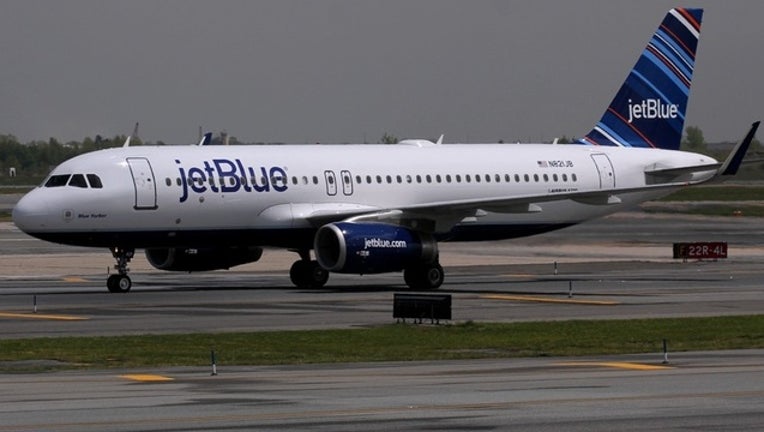 article
RAPID CITY, S.D. (AP) - JetBlue says more than 20 passengers and crew members were injured when turbulence rocked their flight from Massachusetts to California, forcing the aircraft to be diverted to South Dakota.
Flight 429 was traveling from Boston to Sacramento on Thursday with 145 passengers and five crew members on board when it was diverted to Rapid City, where it landed around 7:30 p.m.
JetBlue spokeswoman Sharon Jones says 122 of the passengers have since completed their trip, landing in Sacramento almost 10 hours later.
JetBlue spokesman Doug McGraw says seven customers and two crew members were taken to a rapid City hospital by ambulance; 15 additional customers were taken by bus for further evaluation.
The hospital has not responded Friday morning to a request for information about the passengers' conditions.