Man shot in head outside of Orlando bar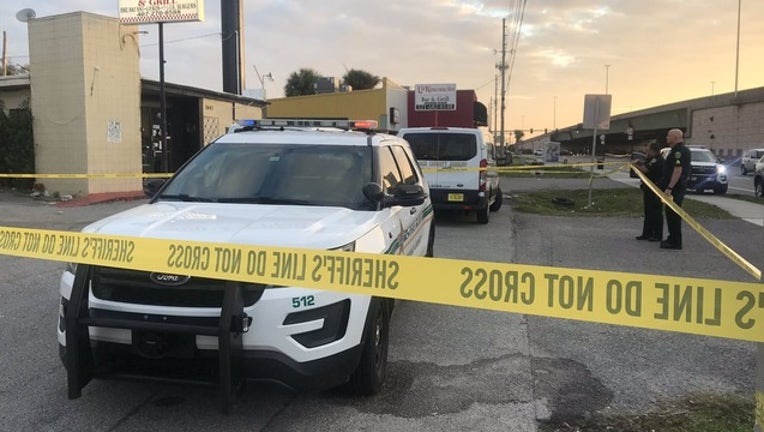 ORLANDO, Fla. (FOX 35 WOFL) - A man was found with a gunshot wound to his head on Monday morning in Orlando. 
The Orange County Sheriff's Office says that at approximately 4:15 a.m., deputies responded to E. Colonial Drive regarding several shots heard. 
Upon arrival, they say that they found a male driver with a gunshot wound to his head. A female passenger was also there but she was not injured. She was transported to the Orlando Regional Medical Center.
Deputies reportedly determined that the incident occurred at 'El Reconcito' at 5649 East Colonial Drive. They also later determined that armed security guards were involved in the incident and were secured without incident. 
Fox 35 reporter Amanda McKenzie was on scene and saw at least one car being towed away from the front parking lot of Ny Giant Pizza & Grill. Two employees there refused to comment about the shooting.