Hurricane preparedness: What you need to have in your emergency disaster kit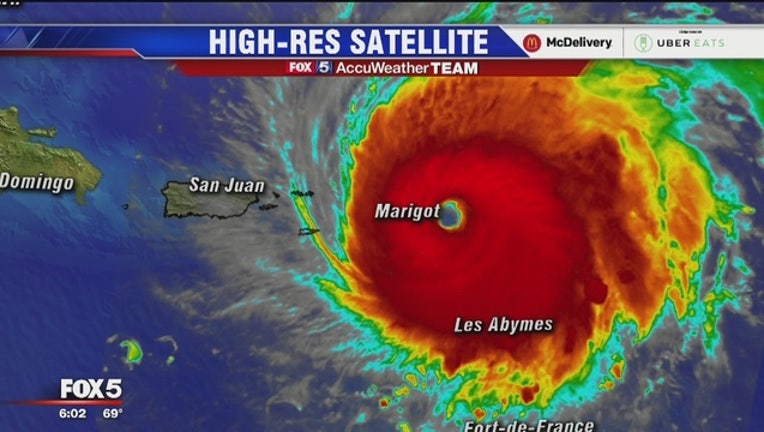 article
CHARLOTTE, NC (FOX 46 WJZY) - If you and your family were caught in a dangerous storm, would you be ready? As Irma is approaching the southeastern U.S., it's time to start preparing for potentially catastrophic weather. 
The category five hurricane is expected to cause massive flooding and power outages with the maximum sustained winds reaching 185 mph. 
According to the American Red Cross, the Department of Homeland Security and the Centers for Disease Control and Prevention, everyone should prepare a disaster kit that contains the items listed below.
Basic supplies
Flashlight, radio (NOAA Weather Radio, if possible), extra batteries
Cell phone and charger
Can opener, Swiss Army Knife or multi-purpose tool
Disposable plates, cups, cooking and eating utensils
Sanitation and personal hygiene items
First aid kit and medications
Matches or lighters
Duct tape
Household liquid bleach
Copies of important documents, emergency contact numbers and a map 
Blankets and sleeping bags
Extra sets of clothes
Extra cash
Food
Nonperishable food items are a must. You should store at least three days worth of ready-to-eat items that won't go bad. 
Some suggested foods are canned meats, fruits and vegetables, protein or fruit bars, dry cereal or granola, peanut butter, and comfort foods-- these can lift the mood and help your family during a time of stress.
Drinks
You should have one gallon of water per person per day for at least three days, for both drinking and sanitation. If you would like to bring juice or milk, make sure it is canned or boxed. 
You should not pack carbonated, caffeinated or alcoholic beverages as these can dehydrate the body and cause you to need more water. 
Keep in mind that children, nursing mothers and sick people may need more water, and plan to pack more if you live in a warm weather climate. Water needs can double in hot temperatures. 
Additional considerations
If you are caring for babies, children or elderly individuals there are a few more things you should consider putting in your disaster kit.
Those items include baby supplies like bottles, formula, baby food, diapers and extra blankets. Games, activities and familiar items from home are suggested for kids, and medical supplies such as hearing aids with extra batteries, glasses, contact lenses, syringes and medications. 
If you have pets, make sure that you have at least one gallon of water per day for them for at least three days. You should also pack three days worth of dry or canned food, an extra leash, vaccination records and ID tags. 
Maintaining your kit
Food should be kept in a cool, dry place in tightly closed plastic containers. Make sure that any cooking or eating utensils remain clean. 
Throw away any food that has come into contact with contaminated flood water or any perishable food that has been at room temperature for two hours or more.
Keep your kit up-to-date, by rethinking your family's needs annually and making sure to replace items as they expire. 
You never know when a disaster might strike, so it is suggested that you keep your disaster kit in your home, at your job and in your car.