Gov. Ron DeSantis orders flags flown at half-staff to honor Florida soldier killed in Syria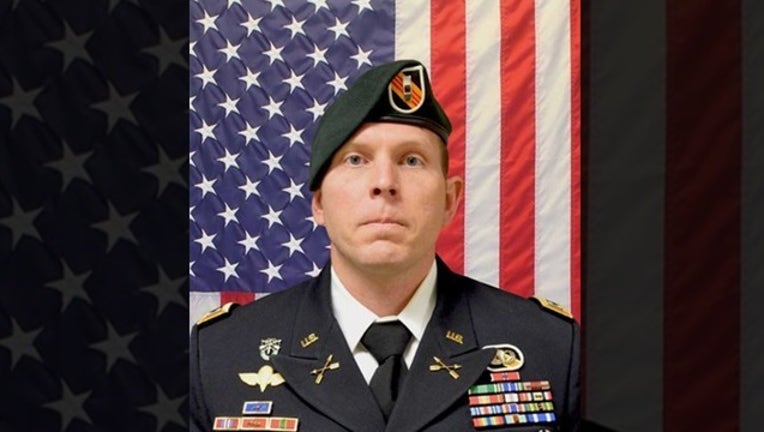 article
PORTLAND, Maine (FOX 35 ORLANDO/AP) - Governor Ron DeSantis ordered flags flown at half-staff Tuesday to honor a soldier from South Florida who was killed in Syria earlier this year.
Army Chief Warrant Officer 2 Jonathan R. Farmer, 37, of Boynton Beach, was one of the four Americans killed in a suicide bombing in Syria in January.
The Portland Press Herald reports that Farmer had received numerous medals, including the Bronze Star and Purple Heart.
Bowdoin said Farmer joined the Army in 2005, two years after graduating from Bowdoin, and graduated from the Special Forces qualification course as an engineer sergeant in 2007.
He had served 10 tours of duty overseas before serving in Syria.
"As a mark of respect for Chief Warrant Officer Jonathan R. Farmer, I hereby direct the flags of the United States and the State of Florida to be flown at half-staff at the Palm Beach County Courthouse in West Palm Beach, Florida, the City Hall in Boynton Beach, Florida, and at the State Capitol in Tallahassee, Florida, from sunrise to sunset on Tuesday, April 9, 2019," DeSantis said in a written statement.
The Pentagon has identified three of the four Americans killed. The other two are Navy Chief Cryptologic Technician (Interpretive) Shannon M. Kent of Pine Plains, New York, and civilian Scott A. Wirtz from St. Louis.
___
Information from: Portland Press Herald, http://www.pressherald.com
The Associated Press contributed to this report.