Getting to know Pope Francis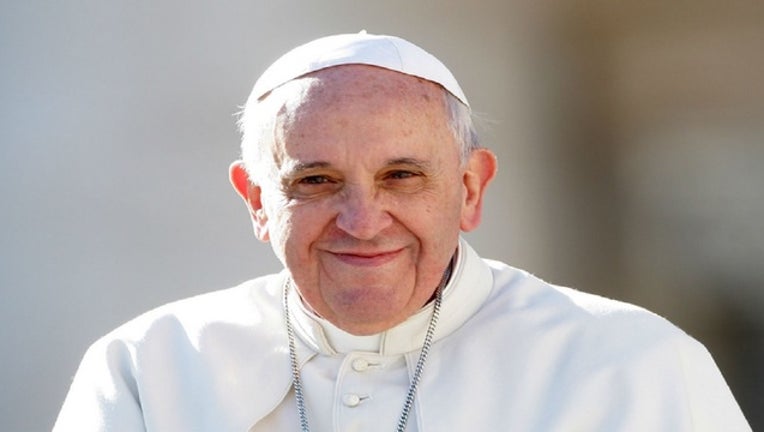 article
VATICAN CITY (AP) — NAME: Jorge Mario Bergoglio. As of March 13, 2013, Pope Francis.
DOB: Dec. 17, 1936 in Buenos Aires, Argentina. Born the eldest of five children to Italian immigrants Mario Bergoglio, an accountant, and Regina Sivori, a homemaker. His youngest sister, Maria Elena Bergoglio, still lives in Buenos Aires.
NAMESAKE: Francis is the first pope to name himself after St. Francis of Assisi. The 13th century monk was born to a wealthy cloth merchant but cast aside his worldly wealth and devoted himself to the poor and to rebuilding a church that had fallen into spiritual ruin. Francis of Assisi is also known for his love of nature, and Francis the pope named his most important document — his environment encyclical "Praise Be" — after Francis the monk's Canticle of Creation.
DAILY ROUTINE: Francis rises on his own at around 4:30 a.m. and spends the next two hours praying, meditating on the Scripture readings for the day and preparing his morning homily. He delivers it off-the-cuff at the 7 a.m. Mass in the chapel of the Vatican's Santa Marta hotel where he lives. After Mass, Francis greets the faithful in the atrium outside the chapel, then walks a few meters into the hotel dining room for breakfast. He often will have fresh-squeezed orange juice (a papal indulgence since other diners are served only packaged OJ) and membrillo, a gelatinous paste made from quince that is popular in Argentina.
After breakfast, Francis takes Elevator A up to the second floor to his home: Santa Marta's Room 201, though he has actually converted the entire second floor of the hotel wing into a home office. He then gets to work, either staying in the hotel or heading to the Apostolic Palace if he has formal audiences. Occasionally he takes a break to recite the rosary. After a 1 p.m. lunch in the dining room, Francis takes a siesta of about 40 minutes to an hour and resumes working into the evening, often taking care of correspondence. He tries to get in an hour of adoration before the Blessed Sacrament before dinner, though he confesses to sometimes falling asleep while praying.
Dinner in the dining room is self-service, cafeteria-style at 8 p.m. and Francis has been known to microwave his own food if it's not warm enough. Before taking the elevator back upstairs, he will be sure to thank the Swiss Guard, Vatican gendarme and reception desk clerk on duty in the hotel lobby, and say good-night. He's in bed by 9 p.m., reads for an hour and is asleep — "like a log" — for the next six hours or so.
VACATION ROUTINE: Unlike his predecessors, Francis has never used the papal summer retreat at Castel Gandolfo in the hills south of Rome, preferring to stay home and just lighten his schedule. During vacation, Francis says he wakes up later and does more reading for pleasure, listening to music and praying.
HOBBIES: Francis is a lifelong fan of soccer and has kept his membership in his beloved San Lorenzo club (Member No. 88235N-0). But he doesn't watch it on TV — in fact he says he hasn't watched TV since 1990 when he made a promise to the Virgin of Carmen that he would abstain from then on since TV "just wasn't for me." For news, he reads the middle-brow Rome daily Il Messaggero.
FAVORITE FOODS: Francis adores mate, the typical Argentine tea, and readily sips from mate gourds handed up to him from fans. He prefers meat over fish and has a sweet-tooth: Friends from home bring him alfajores, the Argentine cookies filled with dulce de leche and covered in chocolate. But visitors to the Santa Marta dining room say he's not a finicky eater and consumes pretty much anything he is served. He has said he misses going out for pizza and recalls fondly getting pizzas after watching San Lorenzo games at Buenos Aires' "Gasometro" stadium en famille.
FAVORITE THINGS: Francis has read "The Betrothed" by Alessandro Manzoni multiple times and is a fan of Dostoevsky and Gerard Manley Hopkins. He lists Caravaggio and Chagall as painters he admires most. Like Emeritus Pope Benedict XVI, he enjoys Mozart, though he is a huge fan of tango and milonga. His favorite film is Fellini's "La Strada" and he has seen it multiple times. Other films he has seen since becoming pope include Benigni's "Life is Beautiful."
HEALTH: Francis had part of his right lung removed after a respiratory infection when he was 19. He wears orthotic shoes and suffers from sciatica but otherwise appears in good health, except for a few aches and pains. He gained several kilos (pounds) after his election but Vatican doctors have reportedly encouraged him to cut back.
KEY DATES: Dec. 25, 1936: Baptized. Sept. 21, 1953: At age 17, he went to confession, "realized God was waiting for me" and decided to become a priest. Dec. 13, 1969: Ordained a Jesuit priest. July 31, 1973: Named provincial, or leader, for the Jesuit province in Argentina. May 20, 1992: Named auxiliary bishop of Buenos Aires. Feb. 28, 1998: Named archbishop of Buenos Aires. Feb. 21, 2001: Made a cardinal. March 13, 2013: Elected pope.
MOTTO: Miserando atque eligendo (Having had mercy, he called him). The phrase comes from a homily the Venerable Bede delivered on the Feast of St. Matthew, an important feast day for Francis as it falls on Sept. 21, the day (in 1953) that Bergoglio realized he had a vocation to become a priest. "I am one who is looked upon by the Lord. I always felt my motto ... was very true for me," Francis once told a Jesuit interviewer.
COAT OF ARMS: Francis decided to keep his previous episcopal coat of arms, with the necessary addition of the papal symbols of a gilded miter, or bishops' hat, and crossed gold and silver keys. The shield depicts a star, a grape-like plant and the letters IHS at the center of a firey sun. The symbols represent the three members of the Holy Family: Jesus, Mary and Joseph. IHS is the symbol of Francis' order, the Society of Jesus, or the Jesuits.
___
Follow Nicole Winfield at www.twitter.com/nwinfield