Gator crashes basketball game, gets 'arrested'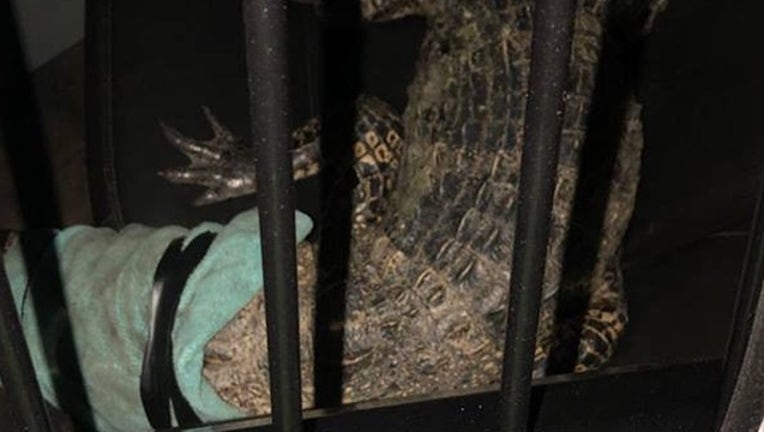 COLLIER COUNTY, Fla. (FOX 35 ORLANDO) - An alligator was placed in the back of a police car after visiting a local basketball court.
Gator Beth posted photo of the gator in the police car onto Facebook. Beth is a nuisance alligator trapper for the Florida Fish and Wildlife Commission in Collier County. 
Gator Beth said in her post that the gator "decided to visit a local basketball court but wasn't allowed to join a pick-up game."
Deputies with the Collier County Sheriff's Office kept everyone safe, including the gator until Gator Beth arrived.
See the full Facebook post below.
This story was written out of Orlando, Florida.