Fox series 'Gotham' casts new villian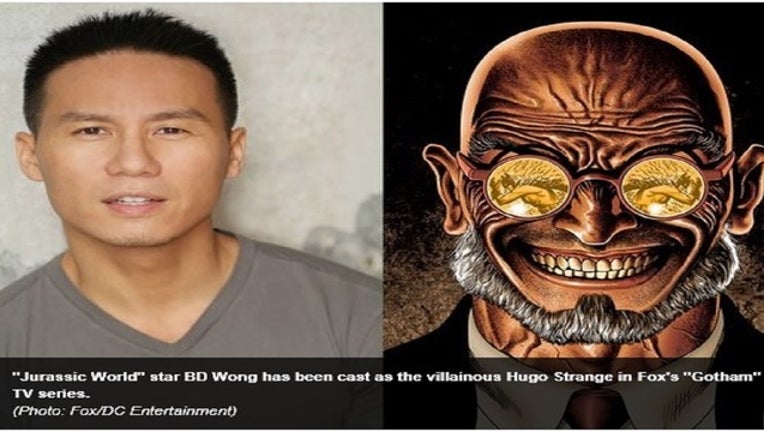 BD Wong is paying a visit to Batman's hometown.

The actor, who was recently seen as the antagonistic geneticist Dr. Henry Wu in Jurassic World, is set to play another villain on Fox's TV series Gotham. Wong has been cast in the recurring role of Hugo Strange, a brilliant professor and psychiatrist tapped to head up Gotham City's notorious Arkham Asylum.