Forrest Gump's box of chocolate goes for $25K at auction— but you never know what you'll get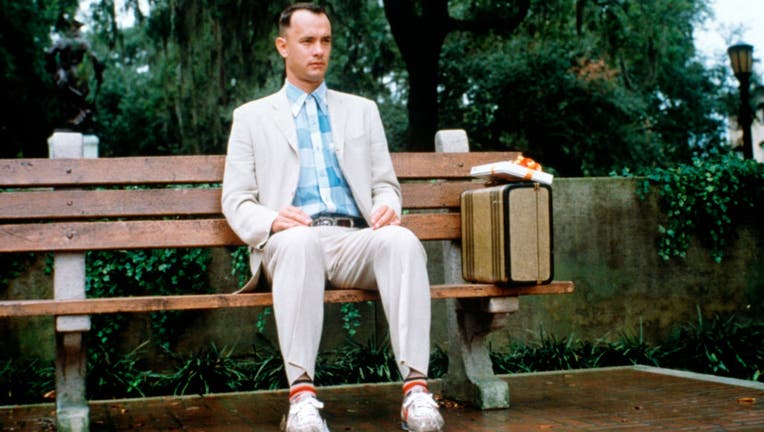 article
Who can forget the line "Life is like a box of chocolates..." from the 1994 comedy-drama "Forrest Gump" starring Tom Hanks
Ripley's Believe It or Not! announced that it has purchased the prop box of candy used in that famous scene for $25,000 at a recent auction. 
The box is designed as a "Russell Stover Candies— The Gift Box" and features Hanks' autograph on the cover. 
RELATED: 'Toy Story' and 'Frozen' sequels in the works, Disney CEO reveals
However, you'll be disappointed to learn that the chocolates weren't inside the box, not even during filming. As the full quote goes "My mama always said, 'Life is like a box of chocolates. You never know what you're gonna get.'"
Ripley's Believe It or Not! said it purchased the movie prop for $25,000 at an auction. (Ripley's Believe It or Not!)
Ripley's Believe It or Not! said the box was actually filled with sand so that Hanks could keep it on his lap during filing. Though it was marked 23 ounces, the prop actually ended up weighing four pounds. 
"Forrest Gump" was the improbable tale of a slow-witted but mathematically gifted man who was a participant or witness to key points of 20th century history — from Alabama segregationist Gov. George Wallace's "stand at the schoolhouse door," to meetings with presidents.
RELATED: Is chocolate good for you? Here's what the FDA says
It was "Forrest Gump" — and the success of the 1994 movie starring Hanks in the iconic role of Gump, as well as Sally Field and Gary Sinise — that earned him widespread fame and some financial success. The movie, which also starred Robin Wright and Mykelti Williamson, became deeply embedded in the American psyche and has remained an enduring television staple and huge cultural phenomenon since.
The film dominated the 1995 Academy Awards, winning six Oscars including best picture, best director for Robert Zemeckis and best actor for Hanks.
Ripley's Believe It or Not! said the box of chocolates was acquired among other movie props including Darth Maul's legendary double-sided Lightsaber used in "Star Wars: Episode I – The Phantom Menace" and Prince's signature purple coat worn during the artist's "Purple Rain" stage performances.
The Associated Press contributed to this report. This story was reported from Los Angeles.