Florida Power & Light restores electricity to all customers impacted by Hurricane Dorian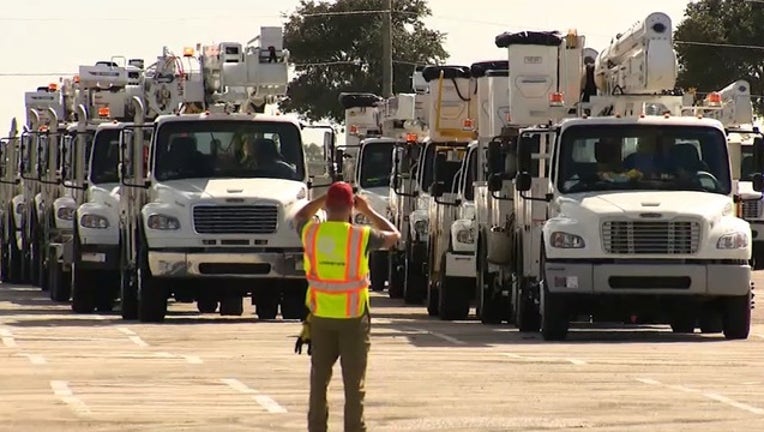 JUNO BEACH, Fla. (FOX 35 ORLANDO) - Florida Power & Light (FPL) said they have restored power to all of their customers who lost electricity due to Hurricane Dorian.
According to a press release, more than 160,000 customers were impacted, with customer restoration time averaging just over an hour. FPL said no outage lasted more than 24 hours.
RELATED: FPL prepares 18,000 workers to restore power after Hurricane Dorian
"Most outages were caused primarily by downed trees, vegetation and debris blowing into power lines," FPL said.  
The power company credits their new smart grid technology, which they said helped avoid an additional 37,000 outages during the storm. 
"For customers impacted by Hurricane Dorian, thank you for your patience as we worked around-the-clock to get your lights back on as the storm moved north. I also want to thank our industry partners who helped bolster our restoration workforce to among the largest pre-storm levels in our history, as we prepared to face this catastrophic storm," said Eric Silagy, FPL president and CEO.
Around 18,000 FPL workers were staged in Florida and ready to deploy ahead of Hurricane Dorian.
"FPL is now working with other utilities to the north to help reallocate resources to help respond to Dorian as it impacts Georgia, the Carolinas and Virginia."
RELATED: Abandoned puppy rescued during Hurricane Dorian now living her best life with deputy