Family searching for closure nearly 20 years after man's murder
OSTEEN, Fla. - It's been nearly 20 years since a Seminole County man was gunned down in his car. His family is still desperate for closure, as investigators continue to work on the case.
It has become especially urgent for the victim's mother, who is now dealing with health issues.
Saturday was the 19th anniversary of Eric Walker's death. Every year, his mother speaks out, but this time she is recovering in the hospital after having health complications. Now, the rest of the family is speaking out in hopes of finding answers.
"I was seven years old when I first found out the news about my father passing," said DeEric Walker.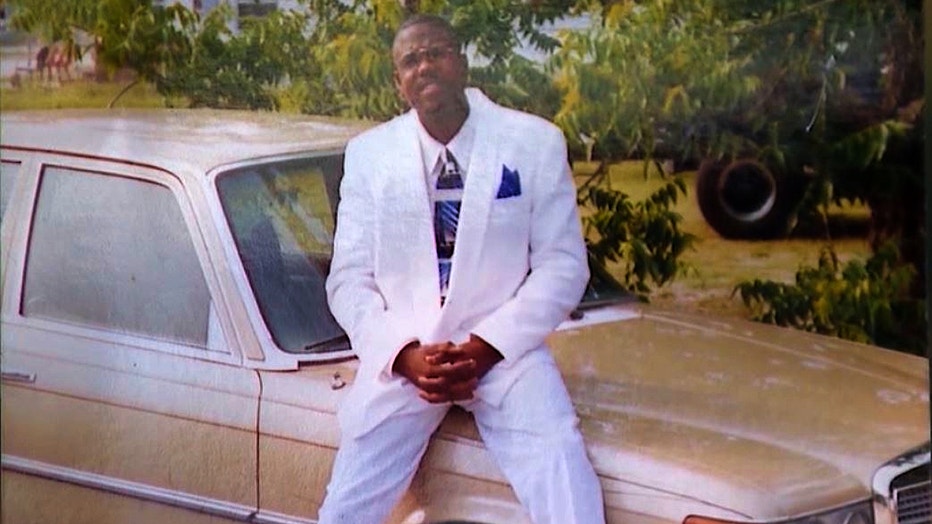 In March 2004, Eric Walker was found dead in his car in Osteen. He had been shot four times.
"It was just very troubling," his son DeEric told FOX 35. "I had to go to school the next day. It was hard, but I just tried to stay strong."
It is also troubling knowing the killer is still out there. Two years ago, a $25,000 reward was offered for information. Detectives came up with a sketch of a suspect after speaking with some witnesses.
"I just want people to be honest and come forward because if it was one of their family members, they would want somebody to come forward," said Craig Walker, Eric's brother. "Just do the right thing and come forward."
The family remembers Eric as being a great father who cared deeply about his family. His mother, Alfreda Walker, has spoken to FOX 35 in the past. While she's recovering from health issues in the hospital, at age 77, she's growing more desperate for answers.
"Believe this, once things start coming out, that will bring my mother to where she needs to be, make her stronger," Craig Walker said.
DeEric Walker, Eric's only son, told FOX 35 he'll be having a child of his own in July. He says he knows his father would be ecstatic to know he's carrying on the family's legacy.
Anyone with information on Eric Walker's death can reach the Volusia County Sheriff's office at 386-254-1535 or ColdCaseUnitTips@vcso.us.