Driver killed in crash with school bus in Lake County, FHP says
LAKE COUNTY, Fla. - The Florida Highway Patrol says a Toyota sedan smashed into a Lake County school bus  early Wednesday morning, killing the sedan's driver. 
FHP says the crash happened on U.S. Highway 27 near Great Ecret Drive around 6:40 a.m. 
Troopers say the bus was traveling eastbound on Great Ecret Drive, attempting to make a left turn, to travel northbound on US-27. The driver of a Toyota was traveling southbound in US-27. The bus reportedly made the turn into the direct path of the Toyota, FHP said. 
The school bus ended up standing diagonally across U.S. 27, with part of its back-end crushed in. The Toyota that smashed into the bus was left several hundred feet away in a retention pond, with the driver dead.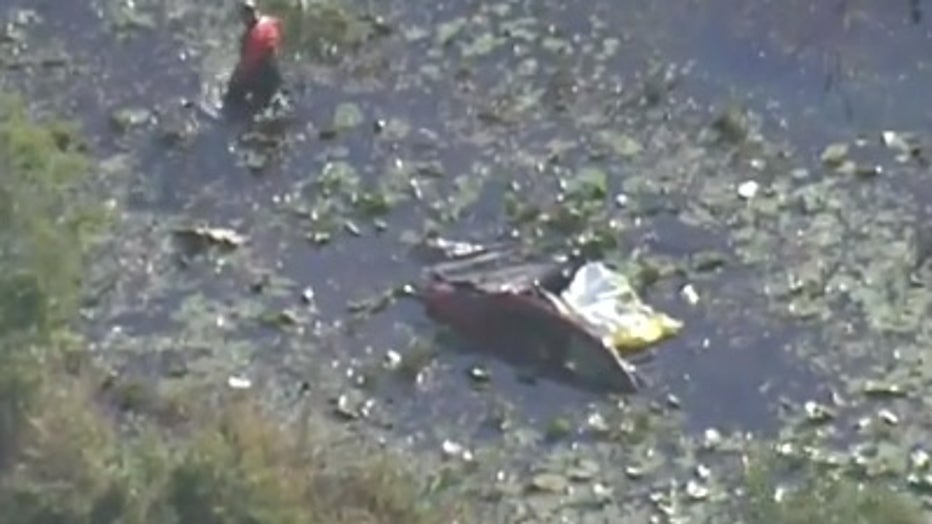 The driver of the car was pronounced dead at the scene.  
DOWNLOAD: FOX 35 NEWS APP | FOX 35 STORM TEAM WEATHER APP
The bus was reportedly on the way to Leesburg High School.
"The 17 students on the school bus did not complain of injury. They were transported to another bus and transported to school," said Florida Highway Patrol Lt. Kim Montes.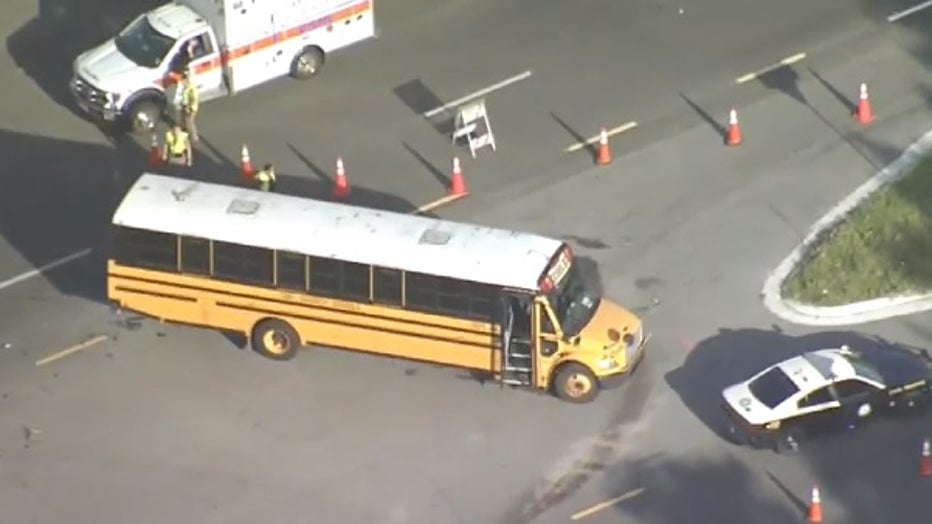 The Lake County School District says the 64-year-old bus driver, from Bushnell, hasn't had any other accidents since the district hired him, last July. 
"So there is a process beyond just the simple application to make sure they are equipped and trained to handle the buses," said Lake County Schools spokeswoman Sherri Owens.
The district has re-assigned the driver to other duties, and he will not be driving buses while FHP investigates the crash. They say there is support for any students who were traumatized by the accident. Leesburg High School parents say safety is their top priority.
"It's scary to think you're not in control of your own kids' destiny out there on the road," said Natalie Helton, parent of an LHS freshman.
FHP says charges are pending against the bus driver. The school district says the 64-year-old driver had a clean record, leading up to the accident.
Orlando Weather: Storm alerts, live interactive radar, forecast, and more
Click here for the latest Central Florida news, Florida stories, and local headlines.