Download the FOX 35 Weather App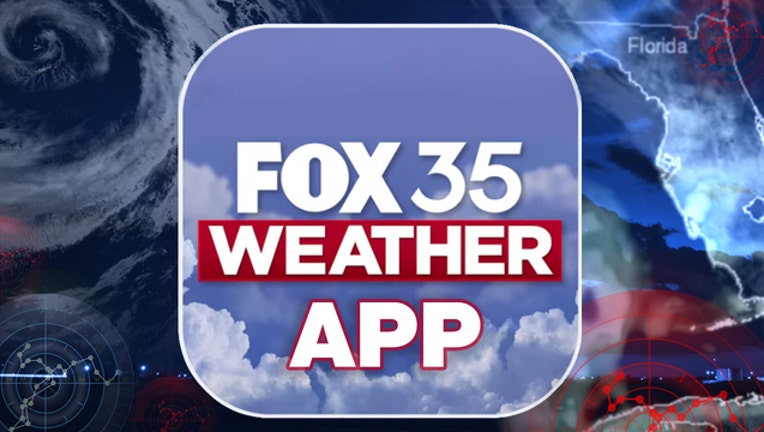 article
Download the new and improved FOX 35 weather app!  It's updated design gets you easy access to interactive radar, live streaming videos and up to the minute traffic.  
DOWNLOAD NOW: iPhone | iPad | Android
FOX 35 News is your Orlando WEATHER AUTHORITY! We have redesigned our powerful and flexible, free mobile app from the ground up. Our new and improved Weather App lets you scroll through the features you currently enjoy, but now on a user-friendly screen! And, with fully integrated GPS functionality, you can personalize and track weather all over the world. You'll receive current weather conditions, alerts when lightning or heavy precipitation happens in your neighborhood, hourly and daily forecasts from your FOX 35 Weather Authorities, severe weather alerts, up-to-the-minute traffic info plus LIVE-streaming newscasts.  This comprehensive weather app truly work for you anytime, anywhere! Go ahead, turn your smart phone into your very own Weather Authority with the FOX 35 Weather App powered by FOX 35 Orlando.
Get your current forecasts at a glance, with fully integrated GPS to give you accurate conditions wherever you are.
Receive severe storm alerts from the National Weather Service.
Live Central Florida traffic map.
Tropical weather storm tracks and updates from Orlando Hurricane to keep you safe and prepared during hurricane season.
Interactive radar map includes the past hour of a storm's movement and future radar to see where severe weather is headed. Regional lightning data and high resolution satellite cloud imagery are also included. Radar is optimized for in-network and WiFi performance.
Daily and Hourly forecasts update from our computer models.
Add and save your favorite locations, anywhere in the world.
Video forecasts and live streaming direct from the FOX 35 Weather Authority, so you can stay informed even during power outages.
What's new:
The FOX 35 Orlando Weather App is better than ever with a new scroll functionality that puts every feature on one user–friendly screen!