DeSantis: State not involved in search for child immigrant facility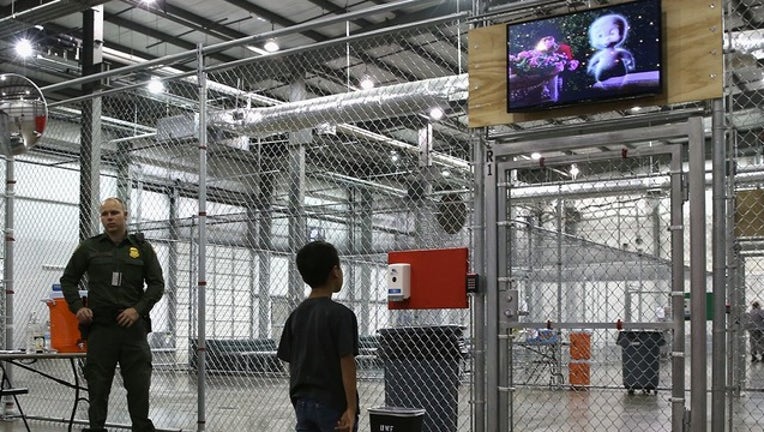 article
TALLAHASSEE, Fla. (NEWS SERVICE FLORIDA) - With Central Florida on the list of potential sites, Gov. Ron DeSantis said the state doesn't have much of a role in the federal government's search for a shelter to hold unaccompanied migrant children.
"They may rent a facility. They may own some of these facilities. And they kind of do it," DeSantis said Wednesday, during an appearance at the Major League Soccer All-Star Game in Orlando. "That's just the way it is. The one in South Florida, none of our folks are ever really involved in it."
On Monday, the federal Office of Refugee Resettlement advised Florida officials that the agency was conducting exploratory assessments of vacant properties in Virginia, Central Florida, and Los Angeles to use as state-licensed permanent shelter locations for "unaccompanied alien children."
The federal agency already operates similar facilities in Homestead, Miami Gardens and Cutler Bay. DeSantis, a Republican who is a close ally of President Donald Trump, said the current situation is different from earlier in the year, when the federal government floated plans to release about 1,000 migrants each month into Broward and Palm Beach counties.
"That presents a huge problem on stressing local services and things," DeSantis said Wednesday. "Basically, they were going to expect the local folks to take care of everything. That is something that is very difficult for a lot of our folks to handle."
In May, DeSantis blasted the possibility of such a large influx of undocumented immigrants into South Florida, arguing that, under his leadership, the state has worked with federal immigration authorities.
"We have been very cooperative, and then to have this put into certain communities, I think it's just something that we don't want," DeSantis said at the time.
The News Service of Florida contributed to this report.