FHP: 'Reckless' driver crashes into dump truck, shutting down I-4 in Seminole County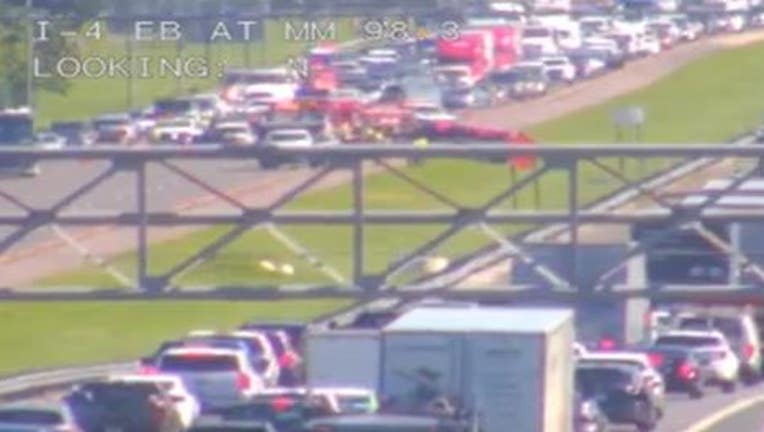 SEMINOLE COUNTY, Fla. - A driver was seriously injured after crashing into a dump truck on Interstate-4 (I-4) in Seminole County on Wednesday morning, Florida Highway Patrol said. The crash shut down the westbound lanes and caused heavy traffic backups. 
According to FHP, the driver of a tractor-trailer was traveling westbound on I-4 near State Road 46 around 9:30 a.m. and a dump truck was stopped ahead for traffic in the outside lane. Witnesses told troopers that the man was driving "too fast" and "recklessly" before hitting the dump truck. After crashing into the back of the dump truck, the driver became entrapped. 
The 37-year-old driver was taken to the hospital with serious injuries. The dump truck driver was uninjured, however, he was arrested at the scene by Lake Mary police for a warrant unrelated to the crash. 
"Drivers are reminded to leave appropriate following distances between cars, be careful when changing lanes, and move over for emergency vehicles rendering aid on the side of the roadway," FHP said.
Traffic was backed up at Lake Mary Blvd. but the lanes have since reopened.