Court upholds millionaire's DUI death conviction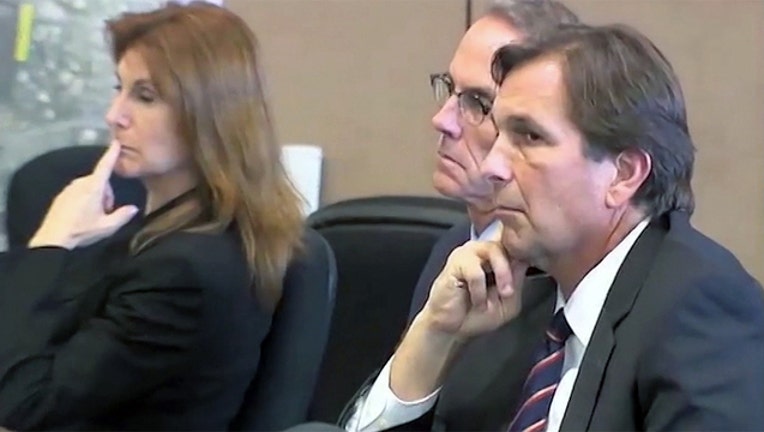 article
A South Florida appeals court Wednesday upheld a Palm Beach County millionaire's conviction on a DUI manslaughter charge in a high-profile fatal crash in 2010.
A three-judge panel of the 4th District Court of Appeal, in a 21-page decision, rejected a series of arguments by attorneys for John Goodman, who challenged his conviction and a 16-year prison sentence in the death of Scott Patrick Wilson.
Among other things, Goodman challenged the constitutionality of a blood-alcohol test, arguing that investigators violated his rights by not getting a warrant before drawing blood. But the appeals court ruled that "exigent circumstances" based on delays allowed Goodman's blood to be drawn without a warrant.
"Appellant (Goodman) absented himself from the scene for over an hour and then returned but went to the hospital for treatment of his own injuries before the investigators found the vehicle and body," said the ruling, written by appeals-court Judge Martha Warner and joined by judges Carole Taylor and Spencer Levine. "By the time the homicide investigator arrived and then went to the hospital, nearly four hours had passed since the time of the crash, but less than two hours from the time the body was discovered. The investigator testified that it would have taken an additional two hours to obtain a search warrant. Although a local police officer testified on behalf of appellant that it would not have taken much time to get a warrant, it was for the trial court to judge the credibility of the witnesses."
While the appeals court upheld the conviction and sentence, the Florida Supreme Court is scheduled Aug 30 to hear arguments in another appeal by Goodman. That case involves a challenge to Florida Department of Law Enforcement rules dealing with blood-alcohol tests.
Goodman, now 53, is imprisoned at Wakulla Correctional Institution.
Information provided by The News Service of Florida.