Couple wanted after attacking and stealing from sister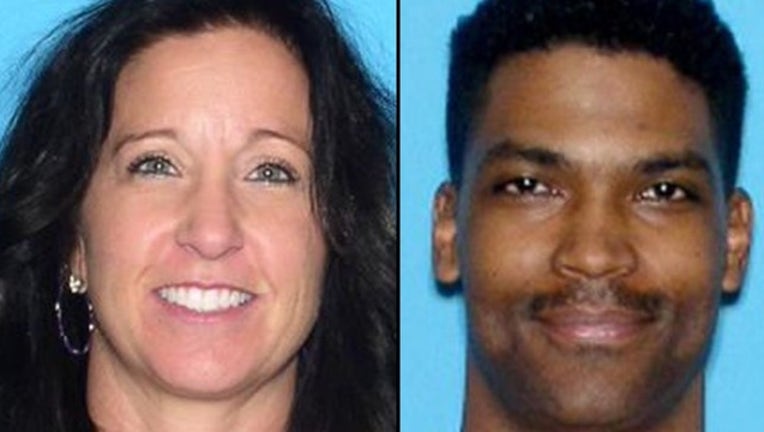 VOLUSIA COUNTY, Fla. (FOX 35 WOFL) - UPDATE: The Volusia County Sheriff's Office reported on February 21st that both suspects in this case were apprehended without incident today in Cape Coral. 
They say that officers from the Cape Coral Police Department received a tip that the two suspects were at Robey's residence.
Police conducted surveillance on the residence and spotted Prewitt exiting the garage. He was then taken into custody without incident. Robey exited the house moments later and was also arrested without incident.
------------------
The Volusia County Sheriff's Office says that they are looking for a Cape Coral man and his girlfriend, who they believe broke into his family's Deltona home Sunday afternoon and battered and stole from his adult sister. 
The sheriff's office says that 46-year-old Steven Prewitt and his 46-year-old girlfriend, Dawn Robey, are wanted for armed burglary, grand theft of a firearm, and false imprisonment in the incident over a family dispute. The two left the scene in a black Jeep Wrangler and were last tracked to Lake County on Sunday night.
Deputies say they were called Sunday in response to a violent incident that occurred around 2 p.m. on Baffin Street in Deltona. Prewitt's sister told deputies that she was home alone and was startled to see her brother breaking into the home. Prewitt has not lived in Deltona or at the home in five years and is estranged, she said. She also told deputies that she was struck multiple times both on her face and body. 
The victim continued to speak to deputies. They say that she said that at one point. Prewitt picked up a pistol, which belongs to their mother, and struck the sister in the head and neck. He also tried to choke his sister to the point where she nearly passed out. He then grabbed a shotgun that also belonged to the mother and pointed it at the sister's face. He lowered the shotgun and chased the sister out of the house before Prewitt and Robey left in the Jeep.
Once the mother returned to the home, the two women fled to a nearby convenience store, fearing Prewitt would return, deputies say they were told. The sister was treated for multiple lacerations and bruises by Volusia County Fire Rescue personnel.
Prewitt and Robey are armed with a .380-caliber handgun, stolen during the burglary. They were last seen driving Robey's Jeep Wrangler (FL tag BVMF89).  Anyone with information about the pair should call 911.