Cal women's basketball coach angry she was asked to prove bi-racial baby was hers on flight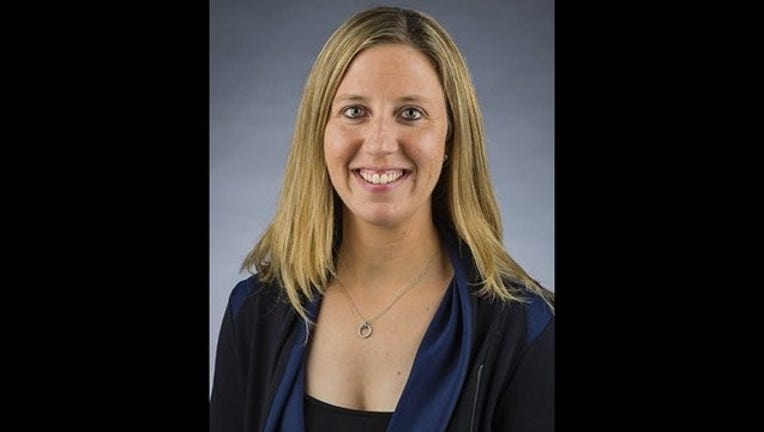 article
The head women's basketball coach for the University of California at Berkeley expressed her fury on Twitter Monday, saying she was treated in a "demeaning" manner on Southwest, where agents asked for proof that her bi-racial baby was hers.
In a series of tweets, Lindsay Gottlieb began posting about her outrage regarding her flight from Denver to Oakland. She tweeted she was on a holiday weekend with her baby and fiance Patrick Martin to support a Cal player trying out for the USA Basketball U18 trials. It's not clear if Martin was asked to prove the baby was his from Gottlieb's tweets.
"I'm appalled that after approx 50 times flying with my 1 year old son, ticket counter personnel told me I had to "prove" that he was my son, despite having his passport. She said because we have different last name. My guess is because he has a different skin color," she tweeted.
Gottlieb, who is white, gave birth to baby Jordan Peter last May, which she proudly boasted on Twitter, showing him being cuddled by his father, who is African-American. They both live in Oakland. The baby has Martin's last name, not hers.
Gotlieb called the experience was "demeaning and insensitive, not to mention inefficient." She said the agent told her to provide a birth certificate, which was "federal law (not true,)" she tweeted. 
Gotlieb said that while it was "wild," she fears its likely much more "common for people that don't look like me." 
Gotleib released a statement through a Cal spokesperson, stating, in part, that her experience was "uncomfortable and hurtful. I felt that in this situation it was my responsibility to say, 'Hey, this isn't OK.' We had a passport that verified our son's age and identity, and both parents were present. But still being pushed further to 'prove' that he was my son felt disrespectful and motivated by more than just concern for his well-being."
Gottlieb added that Southwest reached out to her and said they would use this as a "coaching" moment.
Southwest emailed KTVU a response about the incident saying: "We're looking into this specific interaction, and we have engaged with the customer directly to address her concerns. Our employees are well regarded for their hospitality and we always strive for the best experience for anyone who entrusts us with their travel."
A review of the airline's age policies shows that proof of a child's age, in the form of a birth certificate, is required if children are younger than 2 and want to fly for free by sitting on their parents' lap.
There is no policy that KTVU could find regarding proof of guardianship, although the TSA has advised having some proof of identification, such as a birth certificate for minors, is always a good idea.