Bald eagle shot and killed, officials offer $6,000 reward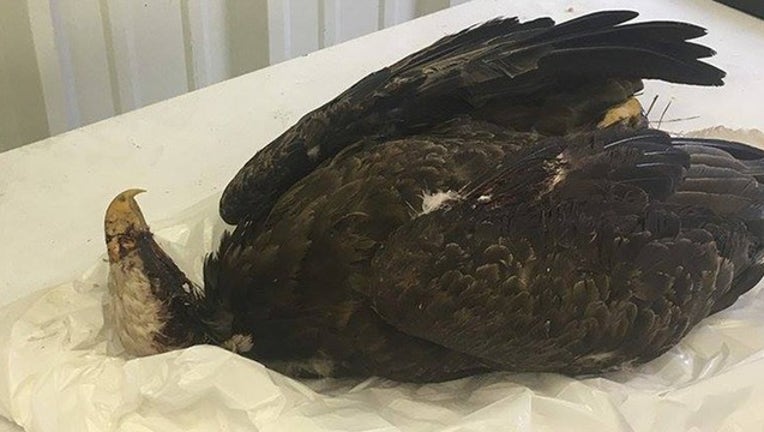 MONTICELLO, Ark. (FOX 35 ORLANDO) - U.S. Fish and Wildlife Services and Arkansas Game and Fish Commission (AGF) want to find the person who shot and killed a bald eagle. 
According to a Facebook post, AGF said that the eagle was found dead on March 28 near Tennessee Spur Road near Monticello and tranferred to the Little Rock Zoo.
Veterinarians there found that eagle died of a gunshot wound.
"The female eagle's body was found near a nest, and it is believed that the bird was tending the nest at the time of death," the Arkansas Game and Fish Commission wrote.
There is now a reward of up to $6,000 for information leading to an arrest.