75 students displaced after major apartment building fire near UCF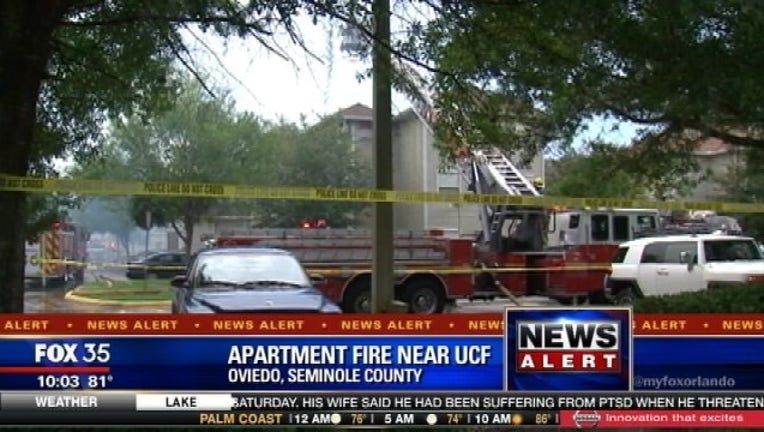 article
Seventy-five people are out of a home after a fire ripped through an off-campus apartment building near UCF.
With flames shooting through the roof, people living in one of the buildings at the Tivoli Apartments  had to get out fast.
Firefighters evacuated eight buildings in the complex after the fire started just after 3 p.m. Sunday.
Students watched through thick, hazy smoke as firefighters knocked down the flames and put out hot spots.
Crews were able to contain the fire before it could jump to nearby buildings.
Still, 24 units were ruined, 75 people, many of them students, were unable to get anything out.
No one was hurt in the fire, but two firefighters were sent to the hospital to be treated for heat exhaustion.
The Red Cross is working with UCF to get those all of students relocated.