Home price growth reaches highest level since last year: Redfin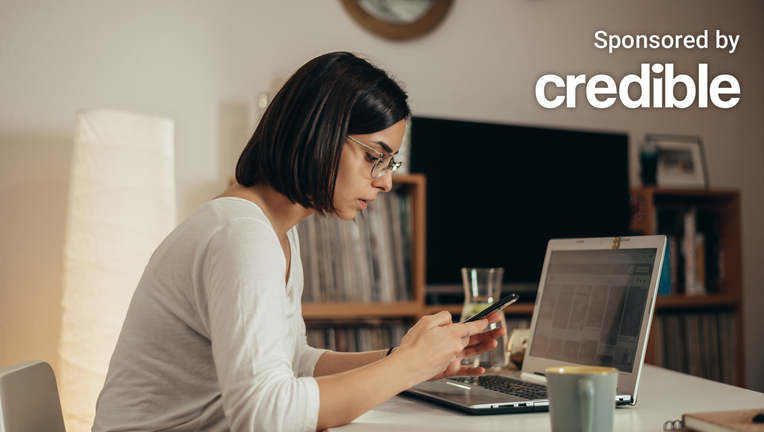 article
Home prices have increased substantially throughout the year despite a moderate demand for homes, according to an analysis by Redfin. 
The average U.S. home price was $382,000 during the four weeks ending July 23, up 2.6% from last year, Redfin said. That represented the most significant increase since November.
Redfin ties this growth in home prices to the lack of inventory, which it said has dropped more than demand. In fact, inventory posted its largest decline in 18 months, according to the report. In addition, new listings were down 22% from last year, and the total number of homes for sale was down 17%, marking the most significant drop in a year and a half. Redfins's Homebuyer Demand Index, which gauges requests for home tours and other home-buying services from Redfin agents, was down 3% from a year ago. 
Home prices increased most in Miami (up 11.9% annually), Milwaukee (9.3%) and Cincinnati (8.9%). But some areas saw significant drops in home prices. Here are the areas that saw declines in home prices. 
Austin, TX (-8.8%)
Detroit (-6.4%)
Phoenix (-4.7%)
Las Vegas (-3.9%)
Sacramento (-3.8%)
If you're looking to become a homeowner, you could benefit by shopping around for the best mortgage rate. Visit Credible to get your personalized rate in minutes.
JOB GROWTH CONTINUES TO DECLINE AS FED EYES ANOTHER RATE HIKE
Many homeowners regret buying a home in 2023
Amid high housing prices, about 93% of homebuyers said they had regrets about the homebuying experience in 2023, according to a survey by Clever Real Estate. That marked an increase from 72% last year. And more than half (58%) said they believed they overpaid for their home, the survey said. 
"At the start of 2022, the buyer of a $500,000 home — assuming a 20% down payment and the average rate at the time of 3.1% — was looking at a $1,700 monthly payment (excluding property taxes and insurance)," Keeping Current Matters Chief Economist George Ratiu said. "Today, the buyer of a similar-priced home is weighing a $2,500 monthly payment, a significant difference."
But lack of inventory could also be putting up barriers to a positive home buying experience. 
Housing inventory has been on a downward trend as homeowners who locked in historically low interest rates have listed fewer homes, according to a Realtor.com analysis.
Active listing growth slowed in July for the fourth month in a row, dropping below last year's levels (6.4%) for the first time since April 2022. 
"While a second monthly year-over-year decline in list prices bodes well for potential buyers, the ongoing lack of homes available for sale continues to prop up home prices and will keep declines relatively modest for the remainder of the year," Realtor.com Chief Economist Danielle Hale said in a statement. "Interest rate hikes continue to further cut into buyers' purchasing power, although they appear to have adapted to the higher mortgage rate environment faster than sellers, many of whom are still on the sidelines, locked in to lower interest rates and unwilling to cash in their home's equity to purchase another. That's putting a damper on home sales, which will likely post their smallest annual tally this year in over a decade."
If you are ready to shop for the best rate on a mortgage, you could visit an online marketplace like Credible to compare options from multiple lenders at once without affecting your credit score. 
HOMEBUYERS ARE FINDING BETTER DEALS IN THESE CITIES, SURVEY SAYS
Housing market could rebound
Despite a volatile housing market, the Federal Reserve's recent doubts over a possible recession could give the housing sector a boost, according to Redfin's analysis. 
Since 2022, the Fed has raised interest rates 11 times in order to lower inflation to its 2% target rate. At its July meeting, the Fed raised interest rates by 25 basis points. Still, the Fed's aggressive monetary policy may not have been severe enough to potentially push the nation into recession.
"This is hopeful news for the housing market in a few ways," Redfin Economic Research Lead Chen Zhao said. "Avoiding a recession means Americans will hold onto their jobs, for the most part, and feel more confident about purchasing big-ticket items like a house. Steady progress on taming inflation means that while mortgage rates will probably stay elevated for at least a few months, they're likely to start coming down before the end of the year. That should encourage some sellers and buyers to jump into the market."
In addition, inflation has showed signs of slowing down. Based on the consumer price index (CPI), inflation slowed to 3.2% year-over-year in July.
If you're worried about interest rate spikes, you could find the best mortgage rate by weighing your options and shopping around. Visit Credible to speak with a mortgage expert and get your questions answered.
COST IS THE BIGGEST FACTOR BEHIND WHY A MAJORITY OF AMERICANS DELAY MEDICAL CARE: SURVEY
Have a finance-related question, but don't know who to ask? Email The Credible Money Expert at moneyexpert@credible.com and your question might be answered by Credible in our Money Expert column.