Fed doubles down on the fight against inflation, raises rates another 25 basis points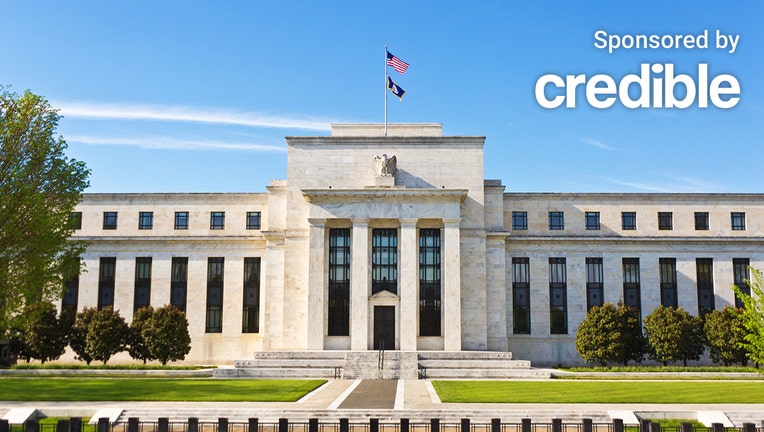 article
The Federal Reserve announced another 25 basis point interest rate increase and said that inflation continues to run high and the process of getting it down to the 2% target rate still has a long road to go.
The rate hike brings the federal funds rate to a targeted range of 5% to 5.25%, the highest level in 16 years. 
Although economic growth has slowed, Federal Reserve Chair Jerome Powell told reporters at a press conference that the labor market remains tight, with the unemployment rate still low in March, at 3.5%. Inflation also remains well above the central bank's 2% target, coming in at 5% in March, according to the Consumer Price Index (CPI), a measure of inflation.  
"With today's action, we have raised interest rates by five percentage points in a little more than a year," Powell said. "We are seeing the effects of our policy tightening on demand in the most interest rate-sensitive sectors of the economy, particularly housing and investment. It will take time, however, for the full effects of monetary restraint to be realized, especially on inflation."
The central bank's statement hinted at a pause in interest rate hikes, but Powell said that the Fed would continue to lift rates if needed and that cuts were unlikely coming this year.
What that means going forward will depend on how tightening credit conditions continue to impact households and businesses, but economists are optimistic that Wednesday's interest rate increase may be the last for this year. 
"The Fed raised rates again today, possibly for the last time this year," Morning Consult Chief Economist John Leer said in a statement. "In some ways, the Fed's decision was straightforward: Inflation remains significantly higher than its long-term target of 2%. Period. Hard stop. But the Fed will almost certainly pause interest rate increases before inflation returns to 2%, meaning there's more to today's decision than meets the eye."
If you are struggling amid high inflation, you could consider taking out a personal loan to help pay down debt at a lower interest rate, lowering your monthly expenses. Visit Credible to compare multiple lenders at once and choose the one with the best interest rate for you.
MANY AMERICANS STILL OPTIMISTIC ABOUT HOMEBUYING DESPITE TOUGH ECONOMIC BACKDROP: TD BANK
Mortgage rates are likely to react positively, economist says
If May's interest rate hike is the last one and the Fed declares a victory in the fight against inflation, potential homebuyers and their mortgage lenders may have more room to breathe, according to Mike Fratantoni, Mortgage Bankers Association (MBA) chief economist and senior vice president of research and industry technology. 
The MBA still expects mortgage rates, which have hovered in the 6% to 7% range this year, will dip as the economy slows this year and the market moves closer to the Fed reversing course on interest rates in early 2024. 
"Although recent speeches by Fed officials had indicated an increasing amount of disagreement regarding the next steps for policy, this was another unanimous vote," Fratantoni said in a statement. "We expect that the Fed will be 'data dependent' and certainly would react to any renewed increase in inflation, but today's statement is consistent with a plan to pause rates at this level.  
"In the near term, tighter credit conditions will slow the pace of economic activity," Fratantoni continued. "The housing sector is already operating under tight credit, so we don't expect this headwind to outweigh the benefits from somewhat lower mortgage rates. The housing market is likely pulling the economy out of this slowdown, as it typically does.
If you are interested in taking advantage of lower mortgage rates, you could consider refinancing your loan to lower your monthly payment. Visit Credible to find your personalized interest rate without affecting your credit score. 
PROPOSED CREDIT CARD LATE FEE REDUCTION COULD COST SOME CONSUMERS MORE, SURVEYS SAY
What a higher interest rate means for your wallet
The Fed's move to raise interest rates again means borrowers will continue to bear the burden of higher costs, according to Michele Raneri, TransUnion vice president and head of U.S. research and consulting.
"The impact of further rate hikes will likely continue to be felt by borrowers across a range of industries," Raneri said in a statement. "Some examples include consumers looking to buy a car or perhaps those seeking to purchase a home or refinance one they already own."
Credit cards, for example, have seen interest rates soar, and the average credit card interest rate is now roughly 20%. Carrying a balance can be particularly costly in a high-interest rate environment. 
Auto loans are also expensive. The average annual percentage rate (APR) on new vehicles financed in the first quarter of 2023 climbed to 7%, compared to 4.4% in the first quarter of 2022, according to an Edmunds report. That's the highest level since the first quarter of 2008, Edmunds reported. For used cars, the average APR increased to 11.1% from 7.8% a year ago. 
"For as long as interest rates remain relatively high, consumers are advised to continue to be diligent in keeping their own individual credit profiles in the strongest financial positions they can be," Raneri said. "This includes continuing to pay down as much high-interest debt as they are able to, ensuring they have the ability to pay for any new debt acquired, and continuing to maintain a consistent record of on-time bill paying overall."  
If you are struggling with rising car prices and want to save money, you could consider finding a new auto insurance provider to lower your monthly premium. Head over to Credible to compare multiple car insurance providers at once and choose the one with the best rate for you.
CONDITIONS IMPROVE FOR BUYING A HOME, REPORT SAYS
Have a finance-related question, but don't know who to ask? Email The Credible Money Expert at moneyexpert@credible.com and your question might be answered by Credible in our Money Expert column.