Winter Park commission approves name for new greenspace: 'Seven Oaks Park'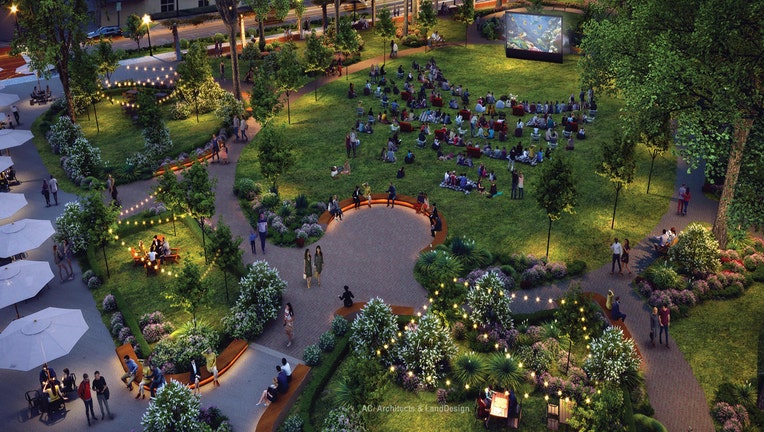 article
ORLANDO, Fla. - Winter Park has an official name for a new park that is under construction on the former Progress Point property at the corner of Orange Ave. and Denning Dr.
After polling city residents, Winter Park announced the winning entry was "Seven Oaks Park," beating out "Progress Point Park" and "Gateway Park."  The park is aptly named after the seven large live oak trees that were transplanted onto the property last year. One of the trees suffered some slight damage due to Hurricane Ian but has since be anchored and is upright.
Formerly called the Progress Point Project, the new name was unanimously approved by the Winter Park City Commission on Wednesday.  
An official construction groundbreaking ceremony for the approximately 1.5 acre park is planned for Thursday, April 13, at 10 a.m.  
"Seven Oaks Park" is slated to open in 2024 at the corner of Orange Ave. and Denning Dr. in Winter Park. [Credit: Winter Park]