'I didn't want to leave': What it means to turn 18 and age out of the foster care system in Florida
ORLANDO, Fla. - Birthdays should be fun, but for kids in group foster care, turning 18 can be a frightening reality.
On that day, they're on their own whether they're ready or not.
Sky just turned 18. Instead of celebrating her special day at school, she packed her bags and went to court.
"I didn't want to leave," Sky said. "I had a lot of stuff going on. So it was kind of rushed and stressful."
Sky met with a judge to formally end her foster care life as a minor. She was forced out of the group home because it's not licensed to keep her as an adult and the state no longer pays for her care there.
Sky has bounced around from different homes since she was 3 years old.
"My mom and dad had drug problems, so I ended up getting adopted," Sky said.
Then at 13, she was removed from her adopted home, which was the last time she and her three younger brothers were all together. She changed group homes and schools several times.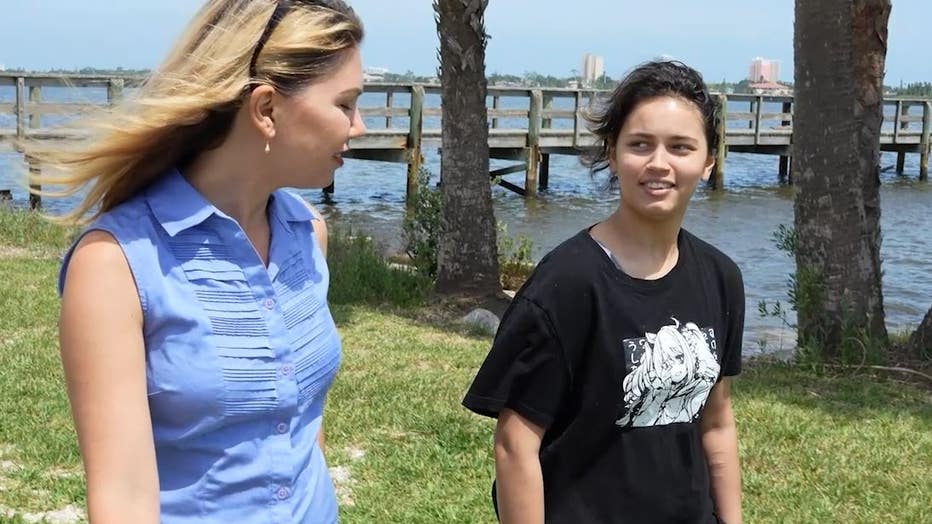 Her biological parents passed away and now she's aged out of the system.
While most high schoolers are thinking about prom parties and summer vacation, 18-year-olds who age out of foster care are faced with the harsh realities of adulthood: rent, groceries and jobs.
More than 23,000 children age out of the U.S. foster care system every year. About 20% will become instantly homeless. Only half will graduate from high school. 
Just one in 10 enroll in college.
A new Orlando organization called Fostering Kindness is gathering gifts and life's essentials for group homes to celebrate milestones like graduations and birthdays.
"Got some cooking utensils. Nonstick. Nice," Sky said. "French press coffee maker. I really wanted one of those."
Alison Spalding is a former social worker and the CEO of the organization. "They get the raw end of the deal and it's important for them to know that they matter," Spalding said. "Every gift is tailored to exactly what the kids are into."
"I'm gonna love this," Sky said about a small potted plant. Spalding's presents will go with Sky to her new temporary home as part of an extended foster care program.
Spalding said foster care is low on the state funding priority list and there are few resources to help these teens find stable homes and mentors.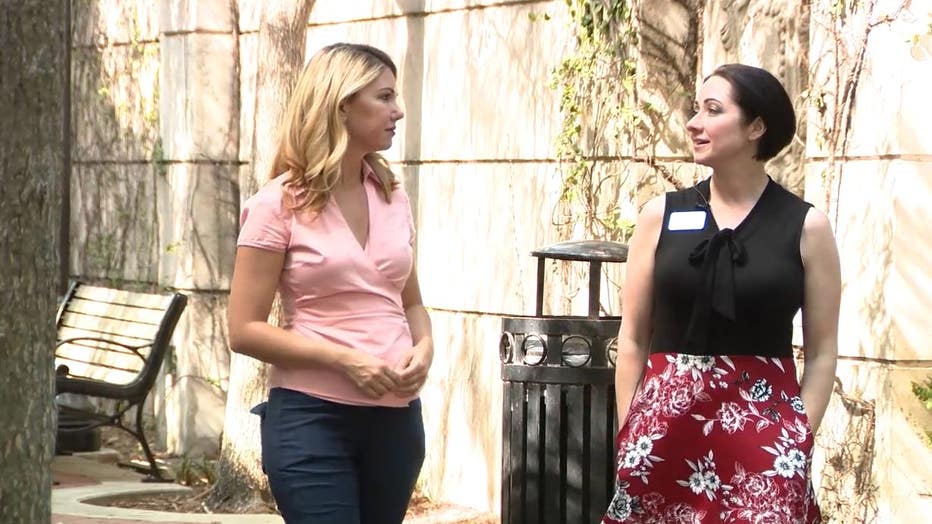 If the new young adults are still in high school, there is transitional housing available until they graduate, which could keep them for a few days to a few months before they have to move again.
"I got your purse and everything is jammed in the top, so I think that's it," Kathy Wilkes said as she loaded up her truck with Sky's belongings.
Wilkes is a retiree who volunteers as Sky's guardian ad litem, helping her through the system.
"I've been the only consistent person," Wilkes said. "Only consistent person. And kids need that."
Sky never had what some may take for granted – a forever family. But she had Wilkes for the past four years, who has watched her grow from an admittedly challenged and angry teen that used to run away, into a young woman.
Wilkes helped Sky open a bank account, get bus passes and plan her career path.
"I love her," Sky said turning to Wilkes. "You know I love you. Don't know if I've said it."
Sky, like many teens in foster care, didn't graduate high school, but, she earned her GED at 17 and is defying the odds. She's now in her second semester at Daytona State College.
"I think I want a double major in psychology and nursing," Sky said. "But I'm doing the EMT program this summer and then the paramedic program in the fall."
Up to 1,000 teens age out of foster care each year in Florida. 
"You know, at 18, are you really ready to be an adult?" Wilkes said as she shook her head left to right. "To be on your own with family support?"
Advocates are pleading for more volunteers to make a difference in the Sunshine State, because thousands of people like Sky out there that need a guiding light.
For more on how you can donate gifts for birthdays and graduations to Fostering Kindness, click here.