Two dead after driver falls asleep on Interstate 4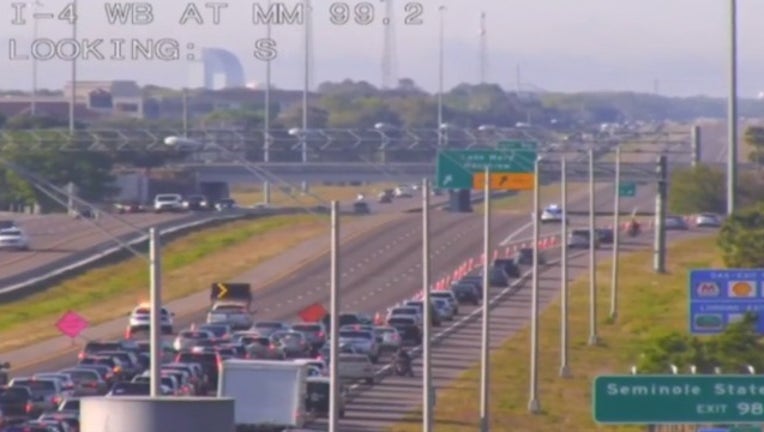 article
SEMINOLE COUNTY, Fla. (FOX 35 WOFL) - The Florida Highway Patrol (FHP) says that there was a fatal accident early Sunday morning on Interstate 4 (I-4) near mile marker 98 in Seminole County. 
Vehicle 1 was traveling westbound on I-4 and was behind vehicle 2. The driver of vehicle 1, identified as 24-year-old Estrellita Galarza, reportedly fell asleep and struck the right rear of vehicle 2. 
FHP says that vehicle 1 overturned, ejecting two passengers, identified as 27-year-old Diana Almazan and 27-year-old Wendy Jaimes. Both were pronounced deceased at the scene.