Tragedy strikes Arkansas college as father dies while helping son move into dorm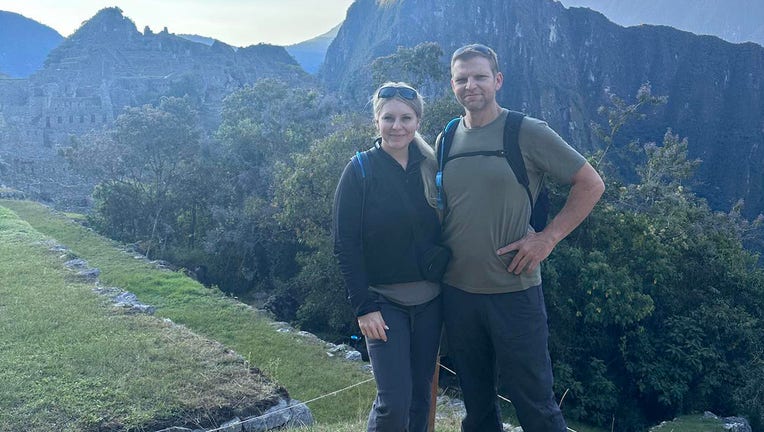 article
RUSSELLVILLE, Ark. - The start of the school semester at an Arkansas college turned tragic when a father died after helping his son move into the dormitory. 
Police at Arkansas State University said on August 19, officers were dispatched to a building after a man collapsed and was found not breathing and with foam "pouring" from his mouth. Bystanders attempted to perform CPR. 
Officers identified the man as 45-year-old Jeremy Tillman. His son was identified as Jace. 
Tillman was transported to a local hospital where he died, according to authorities. 
RELATED: 8-year-old boy drowns in Arkansas river while swimming with friends
According to Tillman's fiancée, he helped take care of her and her six children and integrated them into his life "without hesitation." 
"He pushed me to be the best version of myself," Beth Goodson told FOX Television Stations. "He was kind, loving, and patient with me as I went through the process of learning what it was like to have a relationship filled with trust, respect, and a deep love for one another."
"He never raised his voice or got frustrated with me. He was a tender and affectionate partner. He was a man of the highest integrity, and there is no one like him," she added. 
According to a local funeral home, funeral services were held for Tillman last week. Tillman was preceded in death by his daughter, Cassie, but left six surviving children, according to his obituary.  
Goodson said an autopsy was not performed, but it's believed Tillman died from a cardiac event.
RELATED: Bodies of Lotus drummer, son recovered from Arkansas lake
"He showed our children how a man should treat a woman, and how to be intentional with your word," Goodson continued. "He was selfless, and always worked hard day-in-and-day-out to ensure everyone had the things that they wanted and needed, often to his own detriment. He loved all our children, and was the epitome of what a man and father should be."
"This hole in our hearts will never be able to be filled."
The university also put out a statement. 
"Chancellor Todd Shields and Arkansas State University extend deepest condolences to student Jace Tillman," the statement read. "The university community will continue to support Jace and keep his family in their thoughts and prayers during this very difficult time."
This story was reported from Los Angeles.