TIMELINE: When to expect storms, cooler temperatures across Central Florida
ORLANDO, Fla. - Saturday in Orlando will feature big changes to our weather pattern and serve as the gateway for the coldest weather we've seen so far this month. 
Daybreak temperatures will start in the mid-60s and warm to the mid-80s with a touch of humidity evident on a busy southwest breeze. 
However, a cold front will sweep in from the north, reaching Marion County for the Ocala area, and Flagler County for the Palm Coast region, by 2 p.m. and producing showers and thunderstorms for those areas shortly after lunch.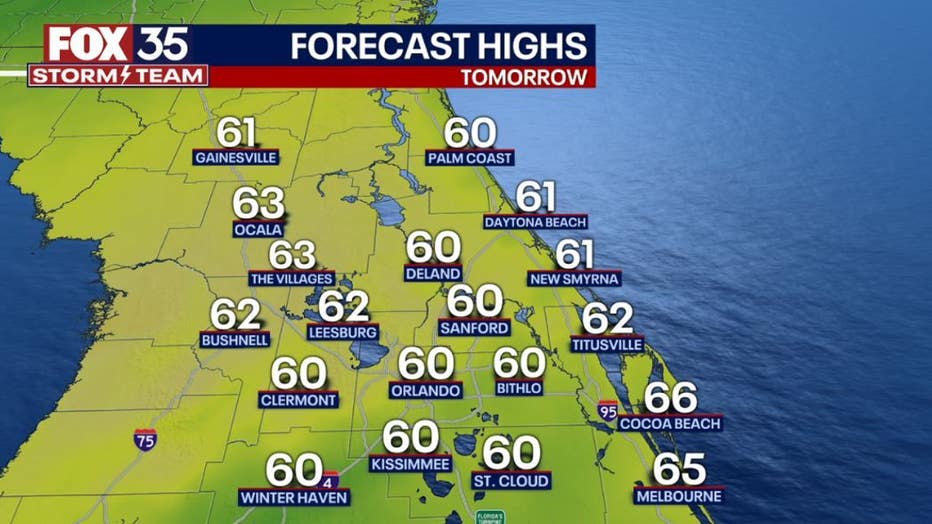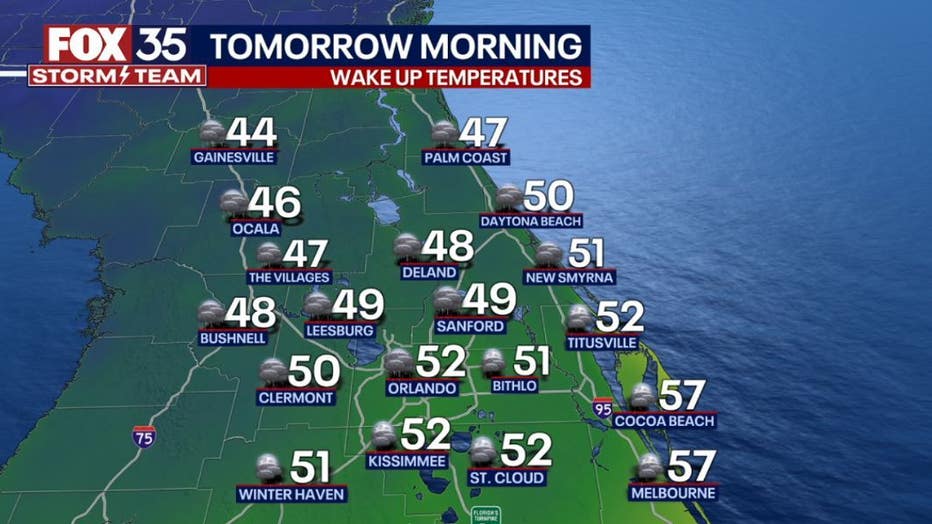 It'll stay dry in Orlando for most of the afternoon, with the front finally arriving in Orange and Seminole Counties by 6 p.m., and Osceola and Brevard Counties through 7 p.m. Briefly heavy rain could accompany its arrival.
Sunday, the weather will take a dramatic turn. It will be overcast, rainier and much cooler than it's been in weeks. Highs will only reach the upper 50s inland to around 60 at the beaches. This is more than 20 degrees below normal for this time of year, and the shock to our systems is why Sunday a FOX 35 Impact Day. 
| DOWNLOAD THE FOX 35 STORM TEAM WEATHER APP |
Periodic rain is to be expected throughout the day and will make it feel even colder, creating a stark contrast to the sunny and warm weather typically seen in March. The only benefit is that it's welcome rain in the sense of our current drought status, which is 'moderate.'
Unfortunately, this timing isn't good for local Florida students enjoying their lats weekend of Spring Break. Monday morning bus stop weather will feature cloudy skies, a few showers and temperatures hovering around 52°. Have a jacket at the bus stop on the first day of spring! Monday will serve as the start of a warming trend, seeing temperatures recovering into the 80s by Thursday.