Texas girl gets 3-D prosthetic limb from public library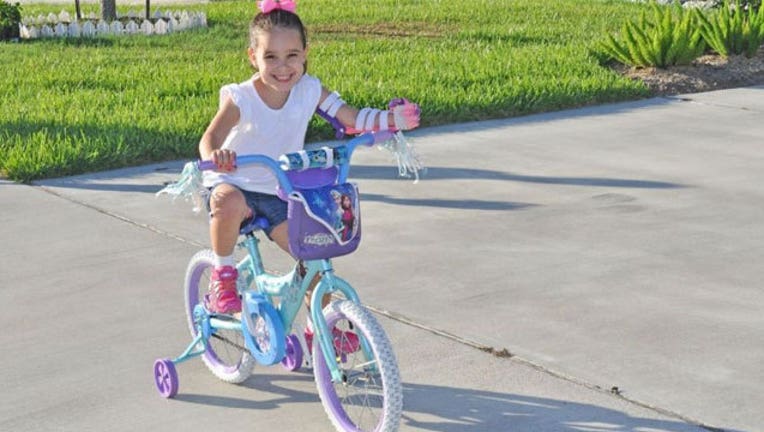 article
After spending more than a year on a waiting list for a functional prosthetic hand, a Texas girl's needs were met by her local public library— which happens to have a 3-D printing lab.
Katelyn Vincik, 5, was born with a left hand that wasn't fully formed, but hasn't let that difference slow her down, Click 2 Houston reported.
"She's very determined, she does everything," her mother, Kimberly Vincik, told the news channel. "It's never held her back."
But during her nightly prayers, Katelyn always asks when the doctors will fix her hand.
The Victoria, Texas, girl is currently on a waiting list for a functional prosthetic, but it isn't FDA-approved, her father, Casey, told Click 2 Houston. When she tried a cosmetic prosthetic hand, she found it to be too heavy and didn't like its appearance.
The family turned to the internet for solutions and learned that the Clear Lake City-County Freeman Branch Library has a 3-D printing lab. Though the library had never done a project like this before, after meeting with the Vinciks, they dove into the project with a team of volunteers.
Read more on FOX NEWS.