Stolen vehicle used in connection with Mississippi jail escape located in Houston area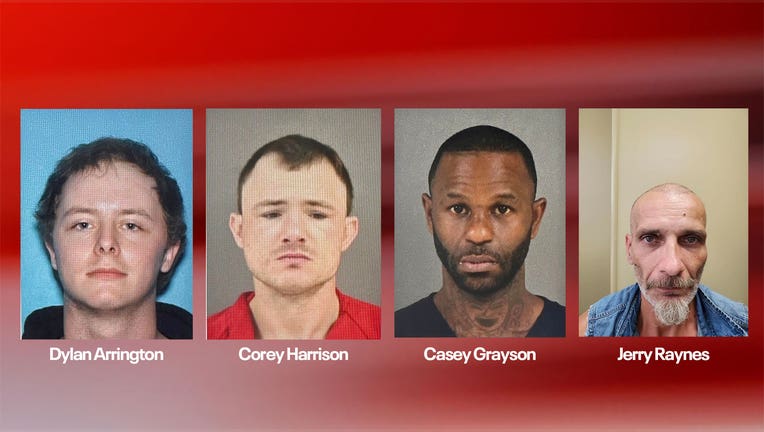 article
HOUSTON - A search is underway after a stolen vehicle believed to be used by four escaped Mississippi jail detainees was located in the Houston area. 
According to the Hinds County Sheriff's Office, the four men were discovered missing from the Raymond Detention Center on Sunday morning. Officials said they discovered a breach in B-Pod, and a white Hinds County public works pickup was reported stolen. 
Officials said the pickup was located in Spring Valley. 
Those detainees, who are believed to be in the truck, have been identified as Dylan Arrington, Casey Grayson, Corey Harrison, and Jerry Raynes. 
Officials said the detainees were behind bars on various charges. Those charges include: 
Jerry Raynes - Charged with auto theft and business burglary
Dylan Arrington - Charged with auto theft and convicted felon in possession of a firearm
Casey Grayson - Charged with grand larceny and sale of a controlled substance
Corey Harrison - Charged with receiving stolen property
If you have seen any of these men, do not approach them in any way. Be sure to contact police immediately.