SpaceX launches communications satellite from Florida
CAPE CANAVERAL, Fla. - SpaceX successfully launched the Intelsat IS-40e mission into a geosynchronous transfer orbit from Space Launch Complex 40 (SLC-40) at Cape Canaveral Space Force Station in Florida early Friday morning.
The Falcon 9 rocket lifted off from Cape Canaveral Space Force station shortly after midnight. The satellite will beam broadband internet signals to passengers on planes and ships.
RELATED: Stunning image of Uranus and its rings captured by James Webb telescope
The Falcon 9 first-stage booster supporting this mission previously launched CRS-26, OneWeb Launch 16, and one Starlink mission. Following stage separation, the first stage was expected to land on the A Shortfall of Gravitas droneship, stationed in the Atlantic Ocean.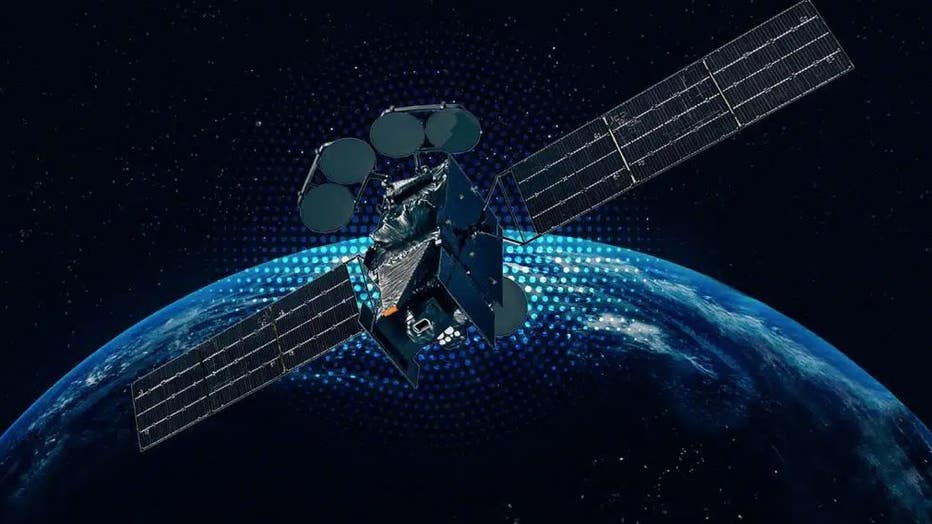 Artist rendering of Intelsat 40e (IS-40e) in space.